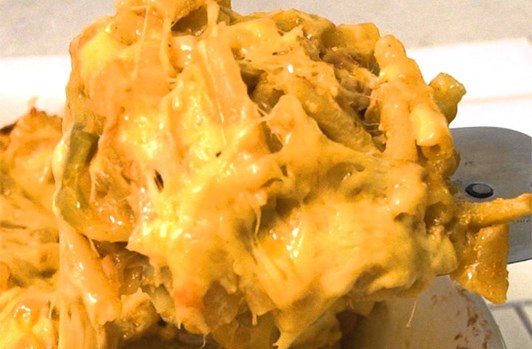 30-MINUTE CHAKA-LEKKA TUNA PASTA
Our 30-minute Chaka-Lekka Tuna Psata is a deliciously comforting warm tuna and melted cheese savoury, using our Lucky Star Tuna product. Lucky tip: Bake for 20 – 25 minutes, or until a toothpick inserted comes out clean.
View Recipe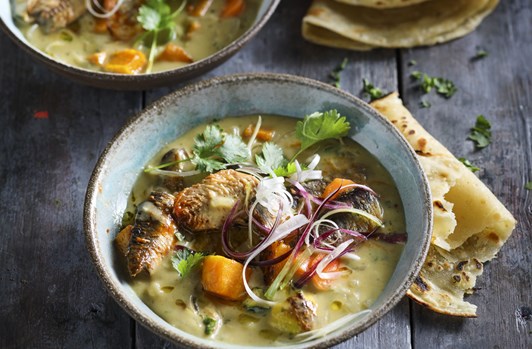 COCONUT FISH CURRY SOUP WITH ROTI
Served with roti and garnished with coriander, our Coconut Fish Curry Soup recipe can be cooked in 30 minutes, using our Lucky Star Pilchards in Hot Chilli Sauce and baby vegetables. Lucky tip: Tear the warmed roti or flatbread into pieces for dipping into the soup.
View Recipe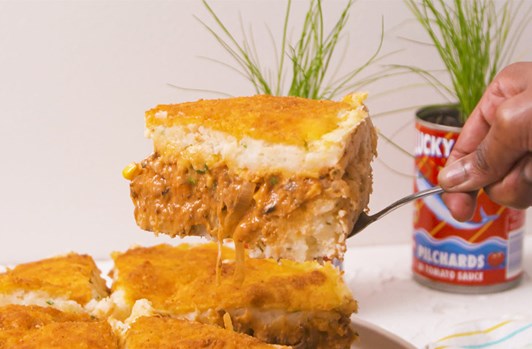 EPIC MASH POTATO & FISH CAKE RECIPE
We are giving you 5 ways to reinvent your fish cakes, from fishcake pitas to fishcake burgers. Try our epic mash potato & fish cake recipe and prepare either one using these 7 ingredients.
View Recipe