PILCHARD LASAGNE ROLL UP BAKE
Satisfy your family and give your friends a taste of home with our Pilchard Lasagne Roll-Up Bake recipe. Lucky tip: Sprinkle over some grated cheese and bake in the oven for 30 - 35 minutes, and serve alongside a fresh green salad once done.
View Recipe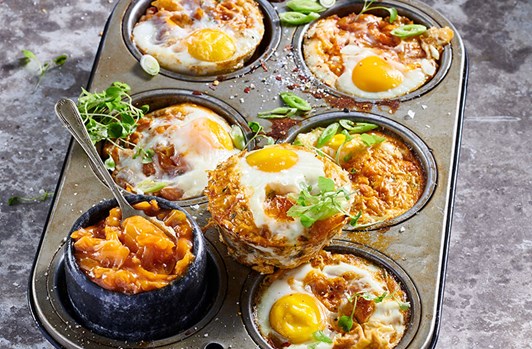 CHAKALAKA BREAKFAST WITH MUFFIN PANS
Serve these deliciously flavoursome Chakalaka Breakfast With Muffin Pans with chillies. Prepare this dish in 4 simple steps. Lucky tip: Stab the egg yolks and dish up.
View Recipe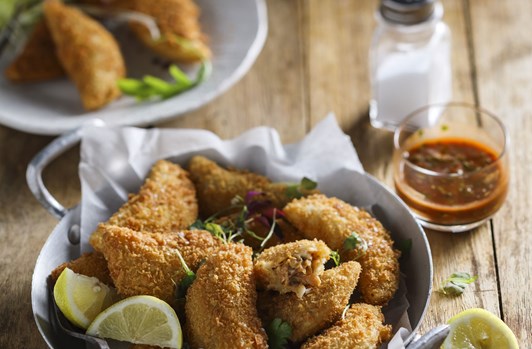 FISH RISSOLES WITH HOT CHILLI DIPPING SAUCE
Easy, light and tasty, our Fish Rissoles recipe is best served with a hot chilli dipping sauce. These rissoles are filled with our Lucky Star Pilchards and cheese, and can be prepared using our simple 10 step method. Lucky tip: Fry the rissoles on medium heat until golden brown on both sides.
View Recipe