CHAKALAKA POTATO BAKE
Our flavourful Chakalaka Potato Bake recipe is the perfect accompaniment to a braai. Prepare this dish in 5 simple steps. Lucky tip: Make sure that the potatoes are soft, creamy and golden brown.
View Recipe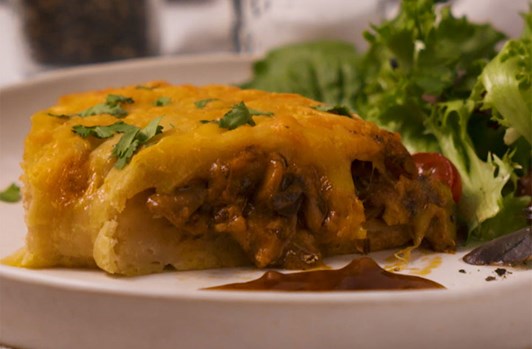 CHEESY PILCHARD PULL-APART RING
Try our Cheesy Pilchard Pull-apart Ring recipe and prepare using these 6 ingredients.
View recipe
PILCHARD & BEAN WRAP
Wraps make for the perfect lunch option, and its easy to make! Our Pilchard & Bean Wrap is filled with pilchards and beans. Lucky tip: Dollop cottage cheese on the wraps.
View Recipe