FISHERMANS PIE
Our Fisherman's Pie recipe makes for the perfect comforting dish that can be prepared in just an hour. Filled with flavours that will have everyone at the table smiling. Lucky tip: Top with the some cheese and grind on a little black pepper, then place in the preheated oven for 35 – 40 minutes.
View Recipe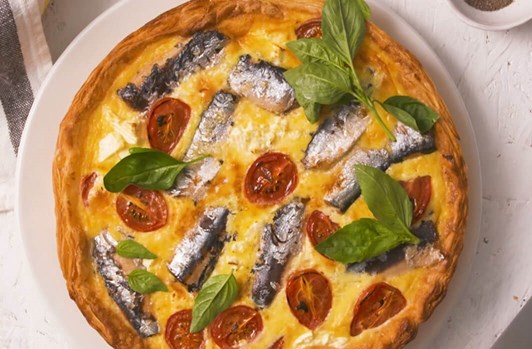 CRISPY PUFF PASTRY QUICHE
Prepare this Crispy Puff Pastry Quiche in 3 easy steps using our Lucky Star Sardines. Lucky tip: Garnish with a handful of fresh basil leaves and serve with a side salad.
View Recipe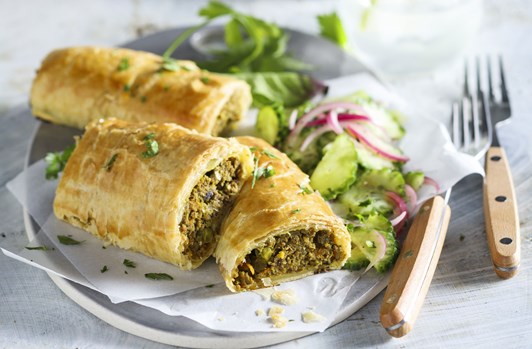 CURRIED FISH PIES WITH PICKLED CUCUMBER SALAD
Our Curried Fish Pies recipe is the ideal savory dish to be enjoyed with family and friends, with a pickled cucumber salad to top it off. Lucky tip: Bake the pastry until crisp and golden (30 - 35 minutes).
View Recipe