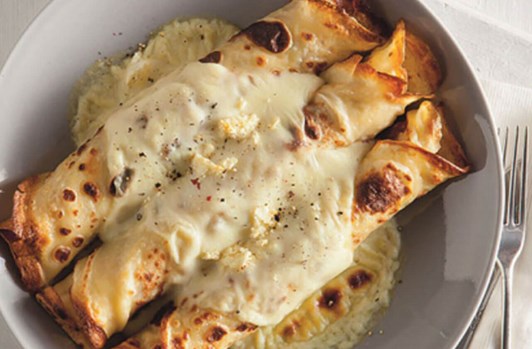 SARDINE PANCAKE BAKE
This dish also works perfectly with Lucky Star Tuna. This is a lengthy recipe, but promises an amazing outcome that will become a firm family favourite.
View Recipe
PILCHARD & BEAN WRAP
Wraps make for the perfect lunch option, and its easy to make! Our Pilchard & Bean Wrap is filled with pilchards and beans. Lucky tip: Dollop cottage cheese on the wraps.
View Recipe
PILCHARD BURGERS WITH CHAKALAKA
Not only do you have the opportunity to make the famous Lucky Star burger, you get to show off with your guests by using our new Chakalaka sauce! This recipe is certainly not one to be missed!
View Recipe