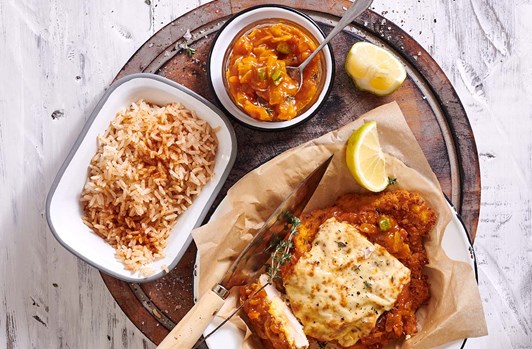 CHICKEN SCHNITZEL WITH CHAKALAKA & MOZZARELLA TOPPING
Let this delicious crunchy Chicken Schnitzel With Chakalaka & Mozzarella Topping recipe satisfy the whole family, topped with Mozzarella cheese. Lucky tip: Serve with spicy rice or potatoes.
View Recipe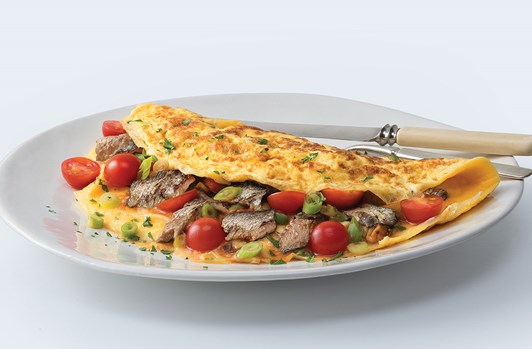 SARDINES & TOMATO BREAKFAST OMELETTE
A simple dish served on a sizzling hot pan is the way to start any meal of the day. Try our Sardines & Tomato Breakfast Omelette recipe in 6 simple steps. Lucky tip: Garnish with chopped parsley and serve warm.
View Recipe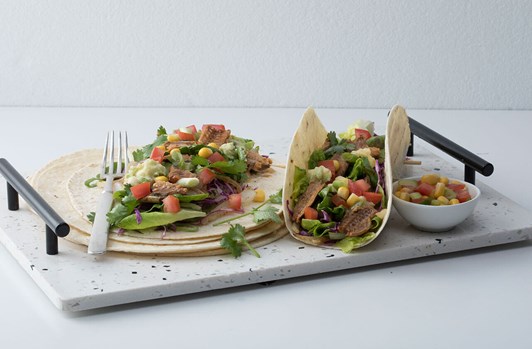 TACOS WITH CORN & TOMATO SALSA
A flavoursome dish that's ready in 30 minutes! Enjoy our Tacos With Corn & Tomato Salsa recipe that serves 10 - 12 guests. Lucky tip: Top with a spoonful of the pilchard mixture and salsa, then garnish with coriander leaves.
View Recipe