KASI-STYLE CHAKALAKA SALAD
Need a new salad recipe? Try this yummy Kasi-Style Chakalaka Salad recipe in 4 simple steps. Lucky tip: Season the salad with salt and pepper, and serve hot or cold as a side dish.
View Recipe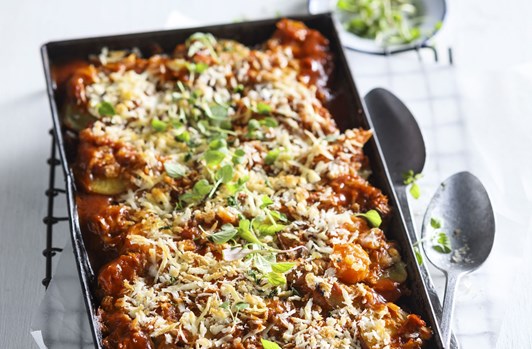 SWEET POTATO BAKE WITH TUNA VEG
Filled with tuna, mushrooms and Parmesan cheese, our Sweet Potato Bake With Tuna & Veg recipe is ready to be served heated and golden. Lucky tip: Place in the oven for 10 – 15 minutes, and then garnish with the rosemary.
View Recipe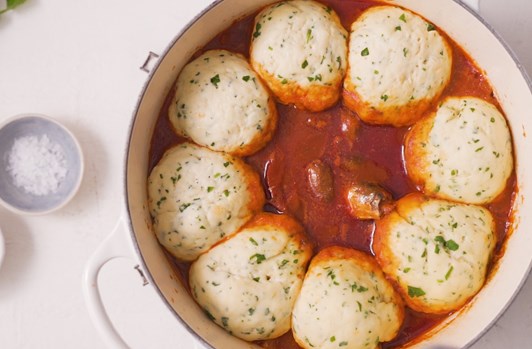 QUICK STEW WITH DUMPLINGS
Not only are we allowing you to enjoy and evening with the capturing flavors of pilchards, we are now providing you a way to go step further and add these pilchards and make them into dumplings. This will take 50 minutes of your time with the rest of the evening to sit and enjoy!
View Recipes