As a truly South African brand, Lucky Star's range of product have grown from just Pilchards in Tomato sauce, to a wide selection of South African favourites. All high in omega 3 and protein, there's a flavour to be enjoyed by everyone and a product that makes getting good nutrition easy and convenient.
Explore the product by clicking on the stars.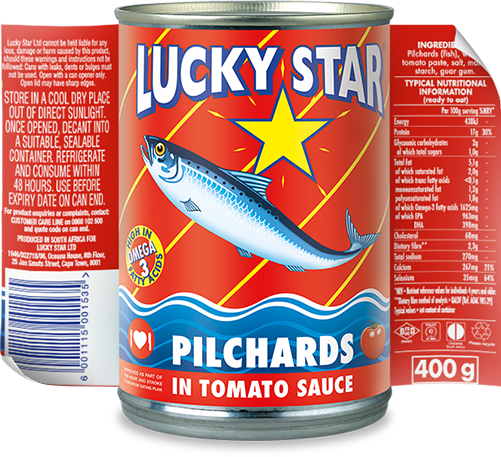 it is a versatile product that can be made into many different and delicious dishes, offering true value for money vs other proteins.
As the coronavirus (COVID-19) continues to spread throughout the world, at Lucky Star we are taking proactive steps grounded in science to protect the safety of our products, our employees, their families and support our communities around the country. As one of the country's largest Manufacturer of canned food products, we are considered a provider of essential goods. We will thus maintain our production capacity during the remainder of the lockdown period as prescribed by Government.