As a truly South African brand, Lucky Star's range of product have grown from just Pilchards in Tomato sauce, to a wide selection of South African favourites. All high in omega 3 and protein, there's a flavour to be enjoyed by everyone and a product that makes getting good nutrition easy and convenient.
Explore the product by clicking on the stars.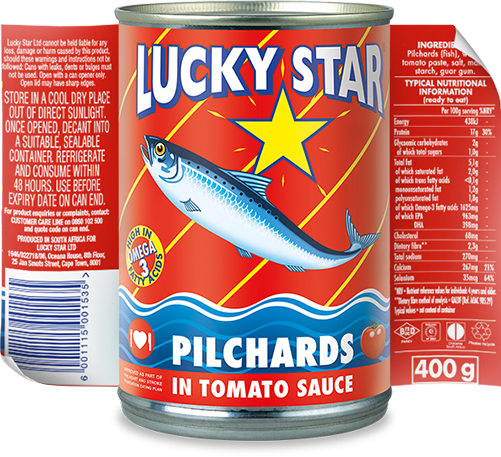 it is a versatile product that can be made into many different and delicious dishes, offering true value for money vs other proteins.