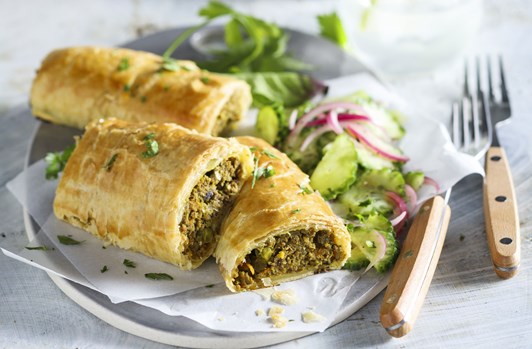 CURRIED FISH PIES WITH PICKLED CUCUMBER SALAD
Our Curried Fish Pies recipe is the ideal savory dish to be enjoyed with family and friends, with a pickled cucumber salad to top it off. Lucky tip: Bake the pastry until crisp and golden (30 - 35 minutes).
View Recipe
SAUCY FISH MEATBALLS & SPAGHETTI
A great spin on the traditional spaghetti and meatballs, our Saucy Fish Meatballs & Spaghetti recipe is great for a lunch or dinner dish. Lucky tip: Pile the spaghetti into pasta bowls, top with four to five fish meatballs per person and scatter a few basil leaves on top of each serving.
View Recipe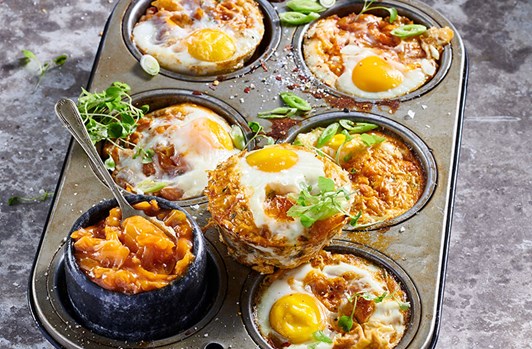 CHAKALAKA BREAKFAST WITH MUFFIN PANS
Serve these deliciously flavoursome Chakalaka Breakfast With Muffin Pans with chillies. Prepare this dish in 4 simple steps. Lucky tip: Stab the egg yolks and dish up.
View Recipe