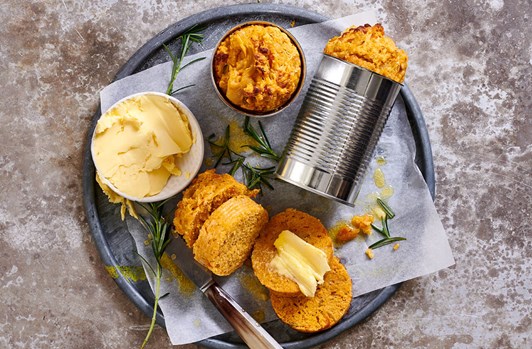 CHAKALAKA BREAD
Prepare our Chakalaka Bread recipe for the family as a delicious side dish or add your favourite spread on it and enjoy it as a lunch treat. Our Chakalaka Bread recipe serves up to 8 people.
View Recipe
FISHERMANS PIE
Our Fisherman's Pie recipe makes for the perfect comforting dish that can be prepared in just an hour. Filled with flavours that will have everyone at the table smiling. Lucky tip: Top with the some cheese and grind on a little black pepper, then place in the preheated oven for 35 – 40 minutes.
View Recipe
PILCHARD LASAGNE ROLL UP BAKE
Satisfy your family and give your friends a taste of home with our Pilchard Lasagne Roll-Up Bake recipe. Lucky tip: Sprinkle over some grated cheese and bake in the oven for 30 - 35 minutes, and serve alongside a fresh green salad once done.
View Recipe