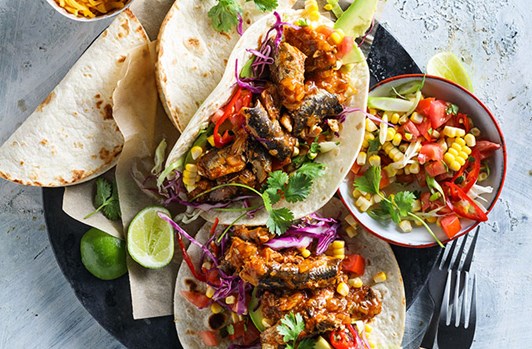 SPICY FISH WITH CORN & TOMATO SALSA
Spicy and flavourful, our Spicy Fish Tacos With Corn & Tomato recipe serves 10 - 12 people and will have your guests swimming back for seconds! Lucky tip: Top each taco with a spoonful of the pilchard mixture and salsa, then garnish with coriander leaves.
View Recipe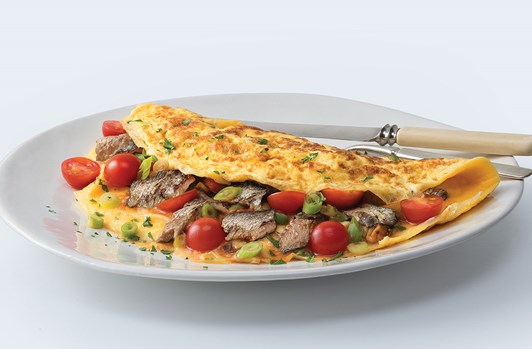 SARDINES & TOMATO BREAKFAST OMELETTE
A simple dish served on a sizzling hot pan is the way to start any meal of the day. Try our Sardines & Tomato Breakfast Omelette recipe in 6 simple steps. Lucky tip: Garnish with chopped parsley and serve warm.
View Recipe
PILCHARD BURGERS WITH CHAKALAKA
Not only do you have the opportunity to make the famous Lucky Star burger, you get to show off with your guests by using our new Chakalaka sauce! This recipe is certainly not one to be missed!
View Recipe