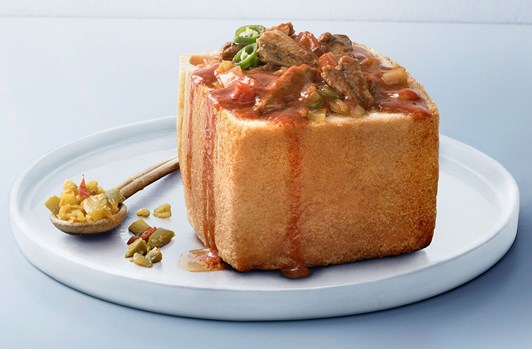 SPICY PILCHARD BUNNY CHOW
Add the spice to your usual bunny chow by trying our Spicy Pilchard Bunny Chow recipe. Lucky tip: Top with a dollop of plain yoghurt, sprinkle over some fresh coriander and serve alongside sambals.
View Recipe
BUTTERNUT GOULASH
This goulash is equally delicious with Lucky Star Pilchards in Tomato. Butternut's cousin, the pumpkin, can easily be used in this recipe. Both are family of the gem squash, baby marrow and hubbard squash and are enormously popular today.
View Recipe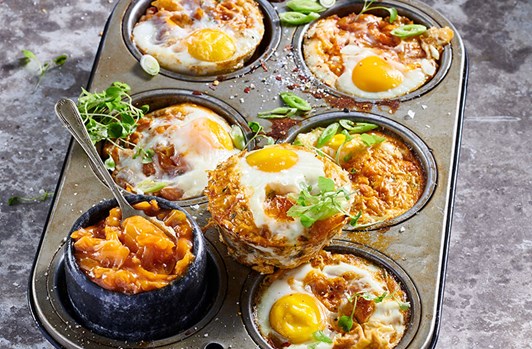 CHAKALAKA BREAKFAST WITH MUFFIN PANS
Serve these deliciously flavoursome Chakalaka Breakfast With Muffin Pans with chillies. Prepare this dish in 4 simple steps. Lucky tip: Stab the egg yolks and dish up.
View Recipe