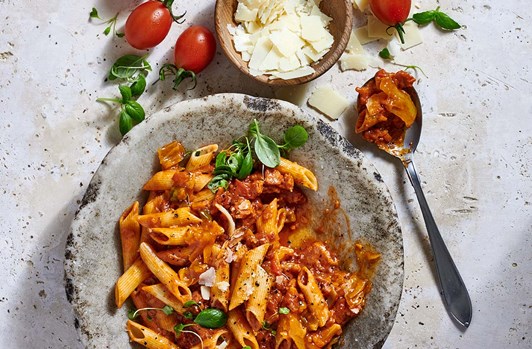 CHAKALAKA CREAMY PASTA
Add some Chakalaka to your usual pasta by trying our Chakalaka Creamy Pasta recipe. Serve it with a sprinkle of fresh basil and parmeasan cheese.
View Recipe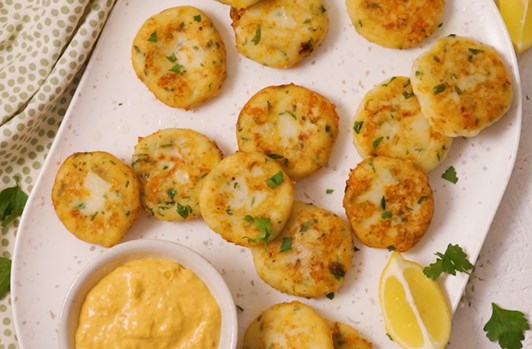 Pilchard-Stuffed Potato Patties
Satisfy your cravings with our Pilchard-stuffed Potato Patties. This fun and tasty dish is assembled in 4 easy steps. Serve with Chakalaka dipping sauce on the side and enjoy!
View Recipe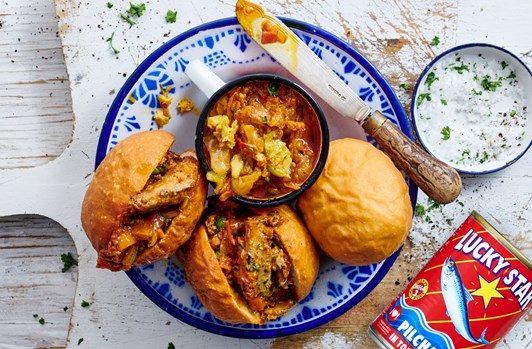 Magwinya (Vetkoek) with Pilchards Curry Mince
Magwinya (Vetkoek) with Pilchards Curry Mince
View Recipe