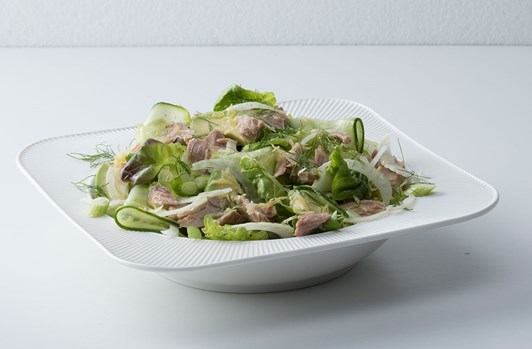 TUNA AVOCADO & FENNEL SALAD
Try our Tuna Avocado & Fennel Salad recipe, filled with protein and fresh flavours. Lucky tip: Drizzle with dressing a few moments before serving.
View Recipe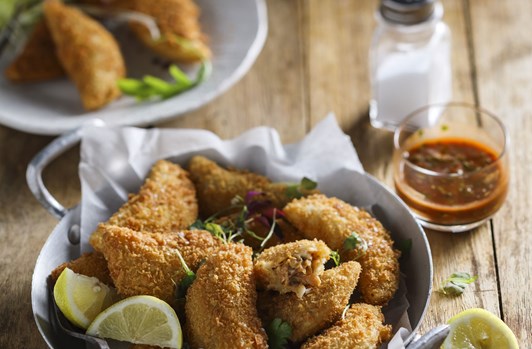 FISH RISSOLES WITH HOT CHILLI DIPPING SAUCE
Easy, light and tasty, our Fish Rissoles recipe is best served with a hot chilli dipping sauce. These rissoles are filled with our Lucky Star Pilchards and cheese, and can be prepared using our simple 10 step method. Lucky tip: Fry the rissoles on medium heat until golden brown on both sides.
View Recipe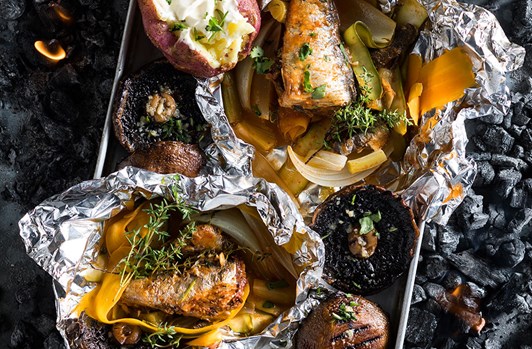 FISH PARCELS ON THE BRAAI
Add flavour to your braai by preparing this mouth-watering Fish Parcels On The Braai recipe using our Lucky Star Pilchards in Hot Chilli Sauce product. Lucky tip: Place the foil parcels gently on the braai grid for 20 – 25 minutes.
View Recipe