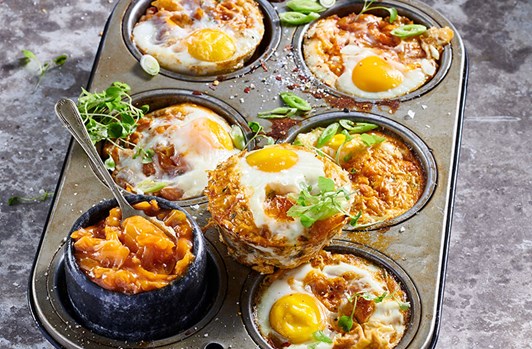 CHAKALAKA BREAKFAST WITH MUFFIN PANS
Serve these deliciously flavoursome Chakalaka Breakfast With Muffin Pans with chillies. Prepare this dish in 4 simple steps. Lucky tip: Stab the egg yolks and dish up.
View Recipe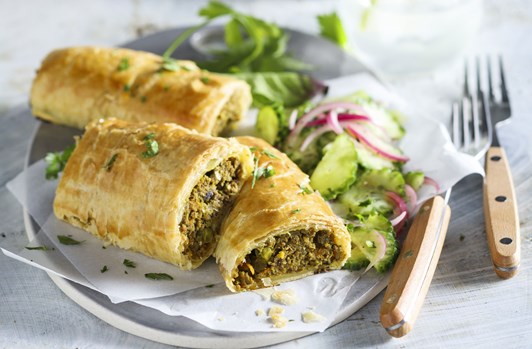 CURRIED FISH PIES WITH PICKLED CUCUMBER SALAD
Our Curried Fish Pies recipe is the ideal savory dish to be enjoyed with family and friends, with a pickled cucumber salad to top it off. Lucky tip: Bake the pastry until crisp and golden (30 - 35 minutes).
View Recipe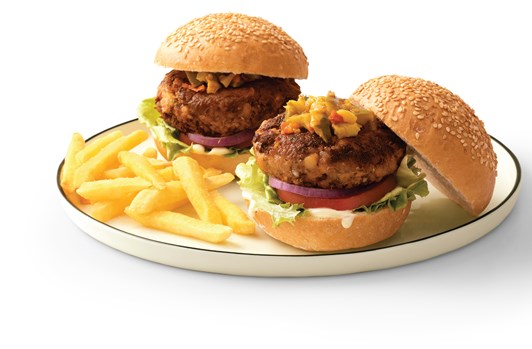 CLASSIC PILCHARDS BURGER WITH ATCHAR
As your team fights to victory enjoy our First Classic Pilchard Burger recipe. Lucky tip: Serve with any chips or crisps.
View Recipe