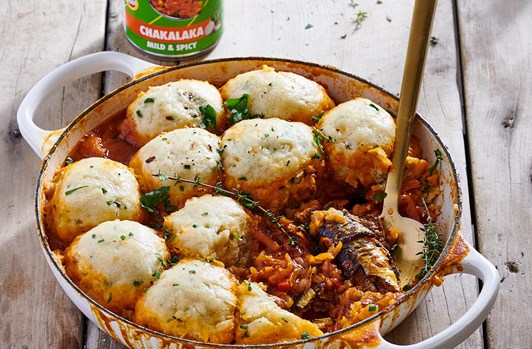 PILCHARD STEW WITH CHALALAKA DUMPLINGS
Prepare it as a main dish or side dish in 5 easy steps; our Pilchard Stew with Chakalaka Dumplings is filled with flavour. Lucky tip: This recipe is perfect for a date for 2.
View Recipe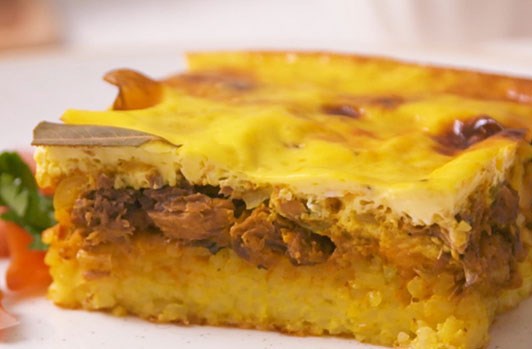 PILCHARD BOBOTIE BAKE
Serve them with a taste of home by trying this twist on a traditional favorite with our Pilchard Bobotie Bake recipe. Lucky tip: Serve the dish with chutney and sambal.
View Recipe
BAKED FISH SOSATIES WITH PAPRIKA POTATO WEDGES
Looking for a new sosatie recipe? Serving you our Baked Fish Sosaties With Paprika Potatoe Wedges that's easy to make in 9 simple steps. Lucky tip: Finish off under a hot oven grill and brown for 2 – 3 minutes.
View Recipe