SARDINES OPEN SARMIE
With so many sandwich options to choose from, try our Sardine Open Sarmie recipe, topped cottage cheese, rocket leaves, onions and tomatoes. Lucky tip: Finish with a light sprinkling of pepper.
View Recipe
LUCKY STAR PILCHARD PIZZA
Serve this delicious Lucky Star Pilchard Pizza recipe topped with melted cheese and pepper. Lucky tip: Mix the tomato pilchard sauce with 2 tablespoons of sweet chilli sauce to use as base sauce.
View recipe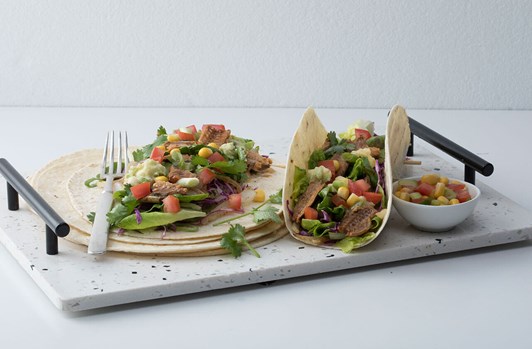 TACOS WITH CORN & TOMATO SALSA
A flavoursome dish that's ready in 30 minutes! Enjoy our Tacos With Corn & Tomato Salsa recipe that serves 10 - 12 guests. Lucky tip: Top with a spoonful of the pilchard mixture and salsa, then garnish with coriander leaves.
View Recipe