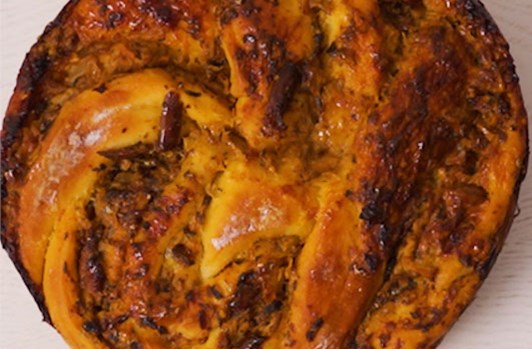 Cheesy Pilchard & Chakalaka Braai Bread
The perfect side dish or starter with our Lucky Star Pilchards in tomato sauce. Lucky Star: Alternatively, this bread can be baked in the oven for 35-45 minutes with the lid on and for a further 20 minutes with the lid off, at 180°C.
View Recipe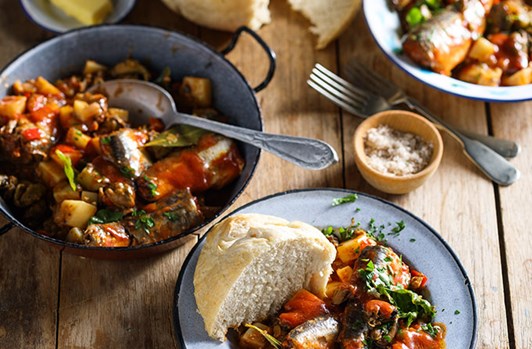 WEST COAST FISH STEW WITH STEAMED BREAD
Our West Coast Fish Stew With Steamed Bread is a family favourite and easy to cook, using our Lucky Star Pilchards and Mussels. Lucky tip: Cook the onions, garlic, ginger, chillies and bay leaves and over a medium heat.
View Recipe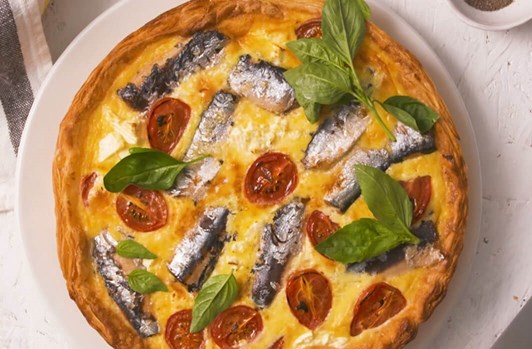 CRISPY PUFF PASTRY QUICHE
Prepare this Crispy Puff Pastry Quiche in 3 easy steps using our Lucky Star Sardines. Lucky tip: Garnish with a handful of fresh basil leaves and serve with a side salad.
View Recipe