PILCHARD STUFFED CABBAGE ROLL BAKE
Try our Pilchard-Stuffed Cabbage Roll Bake recipe that serves 8 and made with our Lucky Star Pilchards in Tomato Sauce. Lucky tip: Bake in the oven for 20 – 25 minutes and finish under the grill for 2 minutes to brown the crumb layer.
View Recipe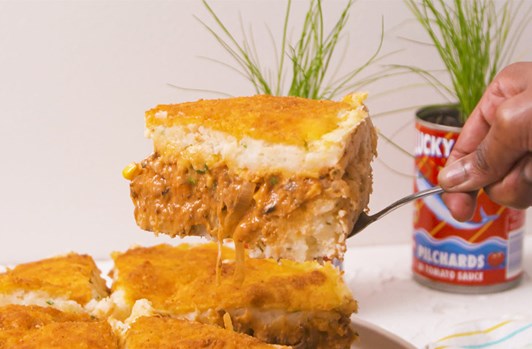 EPIC MASH POTATO & FISH CAKE RECIPE
We are giving you 5 ways to reinvent your fish cakes, from fishcake pitas to fishcake burgers. Try our epic mash potato & fish cake recipe and prepare either one using these 7 ingredients.
View Recipe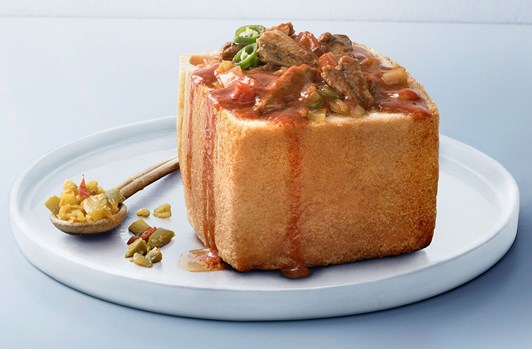 SPICY PILCHARD BUNNY CHOW
Add the spice to your usual bunny chow by trying our Spicy Pilchard Bunny Chow recipe. Lucky tip: Top with a dollop of plain yoghurt, sprinkle over some fresh coriander and serve alongside sambals.
View Recipe