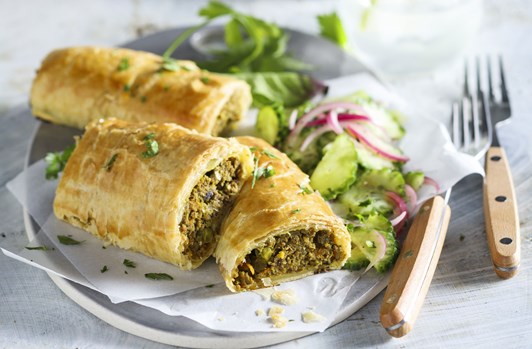 CURRIED FISH PIES WITH PICKLED CUCUMBER SALAD
Our Curried Fish Pies recipe is the ideal savory dish to be enjoyed with family and friends, with a pickled cucumber salad to top it off. Lucky tip: Bake the pastry until crisp and golden (30 - 35 minutes).
View Recipe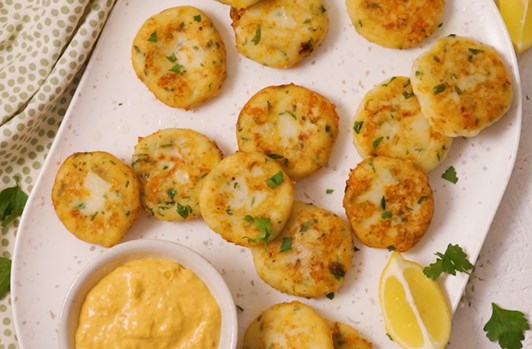 Pilchard-Stuffed Potato Patties
Pilchard-Stuffed Potato Patties
View Recipe
MSANZI-LICIOUS PAP CUPS RECIPE
Our Msanzi-Licious Pap Cups recipe is a great finger-food option. Add some flavour by serving it with mayonnaise or mango atchar! Lucky tip: Spoon the warm pilchards into the pap cups and top it with grated cheese and chopped parsley.
View Recipe