LUCKY STAR PILCHARD PIZZA
Serve this delicious Lucky Star Pilchard Pizza recipe topped with melted cheese and pepper. Lucky tip: Mix the tomato pilchard sauce with 2 tablespoons of sweet chilli sauce to use as base sauce.
View recipe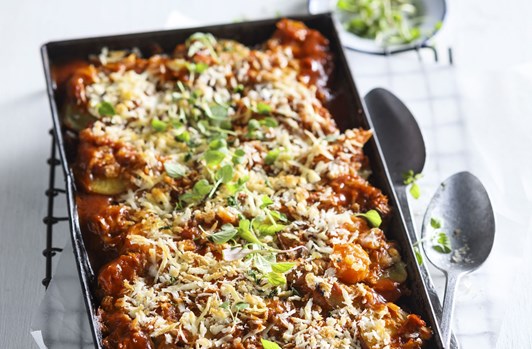 SWEET POTATO BAKE WITH TUNA VEG
Filled with tuna, mushrooms and Parmesan cheese, our Sweet Potato Bake With Tuna & Veg recipe is ready to be served heated and golden. Lucky tip: Place in the oven for 10 – 15 minutes, and then garnish with the rosemary.
View Recipe