SAUCY FISH MEATBALLS & SPAGHETTI
A great spin on the traditional spaghetti and meatballs, our Saucy Fish Meatballs & Spaghetti recipe is great for a lunch or dinner dish. Lucky tip: Pile the spaghetti into pasta bowls, top with four to five fish meatballs per person and scatter a few basil leaves on top of each serving.
View Recipe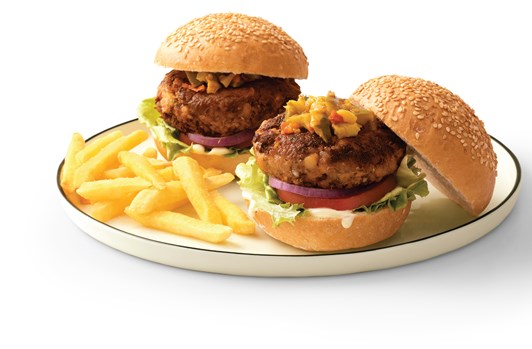 CLASSIC PILCHARDS BURGER WITH ATCHAR
As your team fights to victory enjoy our First Classic Pilchard Burger recipe. Lucky tip: Serve with any chips or crisps.
View Recipe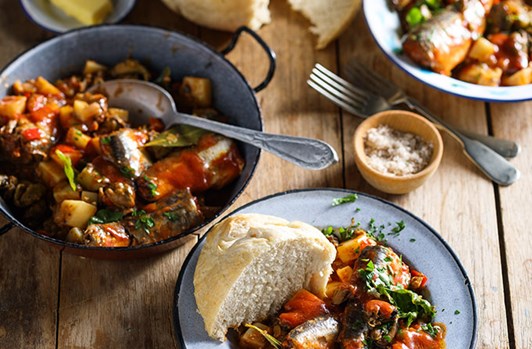 WEST COAST FISH STEW WITH STEAMED BREAD
Our West Coast Fish Stew With Steamed Bread is a family favourite and easy to cook, using our Lucky Star Pilchards and Mussels. Lucky tip: Cook the onions, garlic, ginger, chillies and bay leaves and over a medium heat.
View Recipe