FISHERMANS PIE
Our Fisherman's Pie recipe makes for the perfect comforting dish that can be prepared in just an hour. Filled with flavours that will have everyone at the table smiling. Lucky tip: Top with the some cheese and grind on a little black pepper, then place in the preheated oven for 35 – 40 minutes.
View Recipe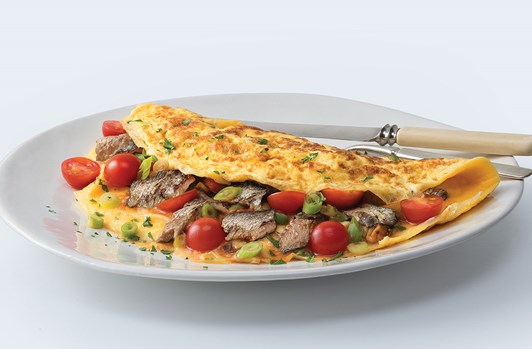 SARDINES & TOMATO BREAKFAST OMELETTE
A simple dish served on a sizzling hot pan is the way to start any meal of the day. Try our Sardines & Tomato Breakfast Omelette recipe in 6 simple steps. Lucky tip: Garnish with chopped parsley and serve warm.
View Recipe
BUTTERNUT GOULASH
This goulash is equally delicious with Lucky Star Pilchards in Tomato. Butternut's cousin, the pumpkin, can easily be used in this recipe. Both are family of the gem squash, baby marrow and hubbard squash and are enormously popular today.
View Recipe