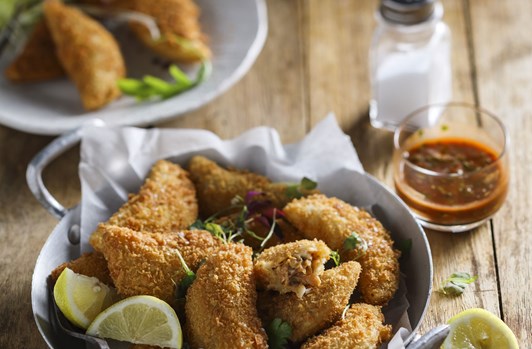 FISH RISSOLES WITH HOT CHILLI DIPPING SAUCE
Easy, light and tasty, our Fish Rissoles recipe is best served with a hot chilli dipping sauce. These rissoles are filled with our Lucky Star Pilchards and cheese, and can be prepared using our simple 10 step method. Lucky tip: Fry the rissoles on medium heat until golden brown on both sides.
View Recipe
Seafood Pot
Our Seafood Pot recipe makes for a quick and warming supper meal. Using our Lucky Star Pilchards and Smoked Mussels, and pepper to add to the taste, you can cook this meal in 30 minutes. Lucky tip: Garnish with a sprinkling of chopped parsley and serve with crusty bread.
View Recipe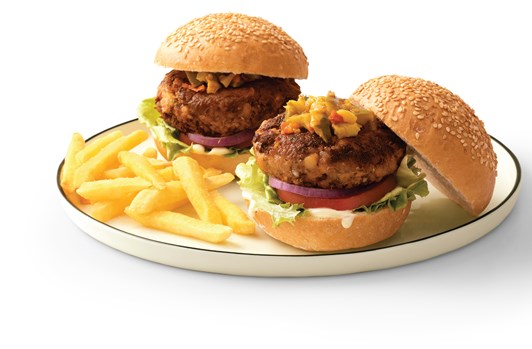 CLASSIC PILCHARDS BURGER WITH ATCHAR
As your team fights to victory enjoy our First Classic Pilchard Burger recipe. Lucky tip: Serve with any chips or crisps.
View Recipe