SPICY PAELLA
With 6 easy steps to prepare, try our version of the traditional paella dish; the Spicy Paella. Lucky tip: Adjust the seasoning by adding a little salt and pepper, and garnish with parsley.
View Recipe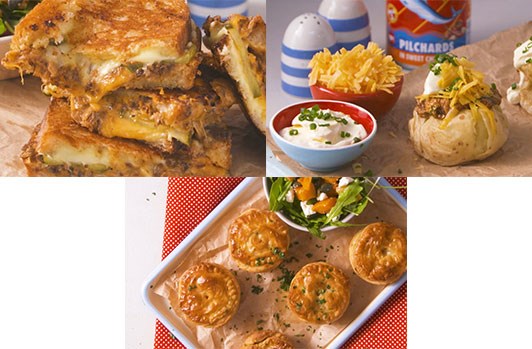 PILCHARD MAYO 3 WAYS
Showing you 3 ways to whip up your tasty Pilchard Mayo recipe using our Lucky Star Pilchards in Sweet Chilli Sauce product. It's the taste from home.
View Recipe
PILCHARD & BEAN WRAP
Wraps make for the perfect lunch option, and its easy to make! Our Pilchard & Bean Wrap is filled with pilchards and beans. Lucky tip: Dollop cottage cheese on the wraps.
View Recipe