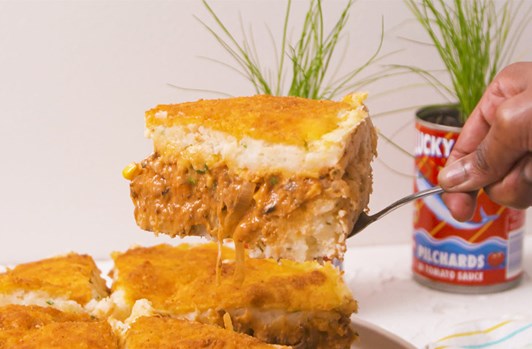 EPIC MASH POTATO & FISH CAKE RECIPE
We are giving you 5 ways to reinvent your fish cakes, from fishcake pitas to fishcake burgers. Try our epic mash potato & fish cake recipe and prepare either one using these 7 ingredients.
View Recipe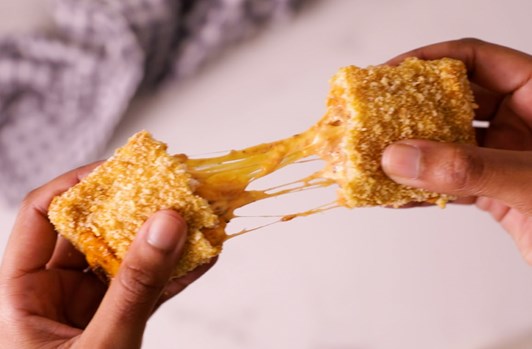 crumbed cheesy pilchard pockets
In the mood for a quick treat? These Crumbed Cheesy Pilchard pockets are quick, easy and fun with a generous helping of Lucky Star Pilchards for a pop of traditional flavour. Lucky Tip: use a fork to seal the edges.
View Recipe
PILCHARD LASAGNE ROLL UP BAKE
Satisfy your family and give your friends a taste of home with our Pilchard Lasagne Roll-Up Bake recipe. Lucky tip: Sprinkle over some grated cheese and bake in the oven for 30 - 35 minutes, and serve alongside a fresh green salad once done.
View Recipe