Seafood Pot
Our Seafood Pot recipe makes for a quick and warming supper meal. Using our Lucky Star Pilchards and Smoked Mussels, and pepper to add to the taste, you can cook this meal in 30 minutes. Lucky tip: Garnish with a sprinkling of chopped parsley and serve with crusty bread.
View Recipe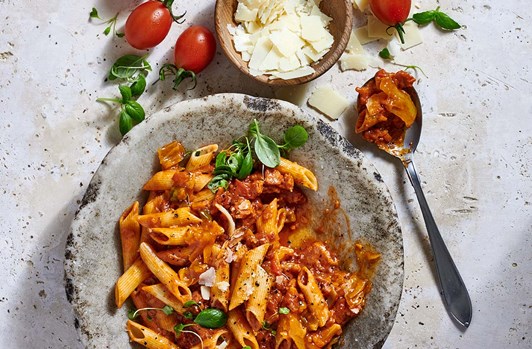 CHAKALAKA CREAMY PASTA
Add some Chakalaka to your usual pasta by trying our Chakalaka Creamy Pasta recipe. Serve it with a sprinkle of fresh basil and parmeasan cheese.
View Recipe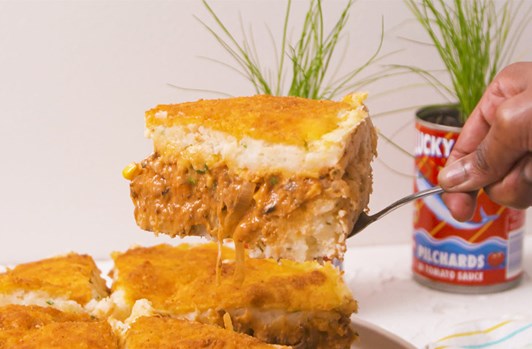 EPIC MASH POTATO & FISH CAKE RECIPE
We are giving you 5 ways to reinvent your fish cakes, from fishcake pitas to fishcake burgers. Try our epic mash potato & fish cake recipe and prepare either one using these 7 ingredients.
View Recipe