MSANZI-LICIOUS PAP CUPS RECIPE
Our Msanzi-Licious Pap Cups recipe is a great finger-food option. Add some flavour by serving it with mayonnaise or mango atchar! Lucky tip: Spoon the warm pilchards into the pap cups and top it with grated cheese and chopped parsley.
View Recipe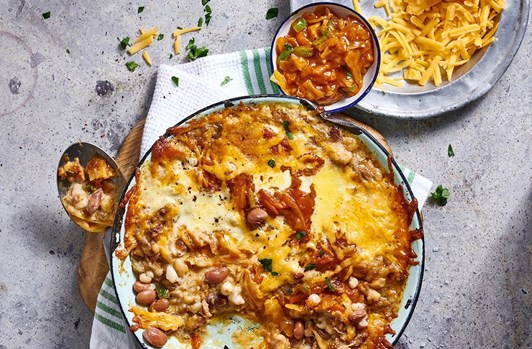 CHAKALAKA SAMP BEAN BAKE
Filled with tuna, mushrooms and Parmesan cheese, our Sweet Potato Bake With Tuna & Veg recipe is ready to be served heated and golden.
View Recipe
CHAKALAKA POTATO BAKE
Our flavourful Chakalaka Potato Bake recipe is the perfect accompaniment to a braai. Prepare this dish in 5 simple steps. Lucky tip: Make sure that the potatoes are soft, creamy and golden brown.
View Recipe