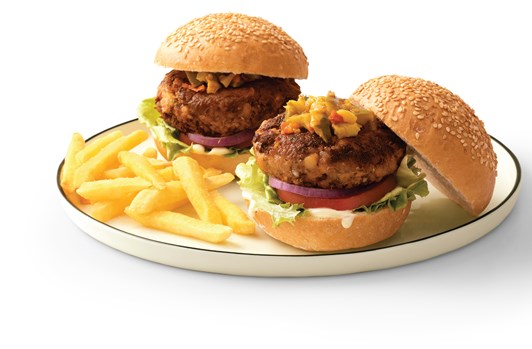 CLASSIC PILCHARDS BURGER WITH ATCHAR
As your team fights to victory enjoy our First Classic Pilchard Burger recipe. Lucky tip: Serve with any chips or crisps.
View Recipe
TUNA FISH CAKES 3 WAYS
We are giving you 5 ways to reinvent your fish cakes, from fishcake pitas to fishcake burgers. Try our Tuna Fish Cake recipe and prepare either one using these 7 ingredients.
View Recipe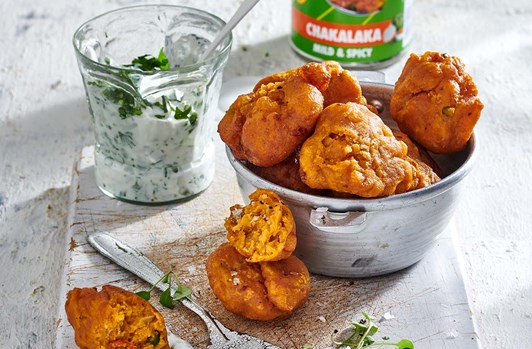 CHAKALAKA CHILLI BITES
This mouthwatering Chakalaka Chilli Bites are full of flavour. Prepare this easy recipe in 3 steps using our Lucky Star Chakalaka Mild & Spicy sauce. Lucky tip: Chop the remaining coriander, then mix it with plain yoghurt and use it as a dip.
View Recipe