SARDINES OPEN SARMIE
With so many sandwich options to choose from, try our Sardine Open Sarmie recipe, topped cottage cheese, rocket leaves, onions and tomatoes. Lucky tip: Finish with a light sprinkling of pepper.
View Recipe
PILCHARD CURRY BUNS
Mouth-watering flavours inside a heated bun. Try our Pilchard Curry Buns recipe that serves 6. Lucky tip: Combine the melted butter with the garlic and gently brush over the dough balls, then bake for 30 minutes until golden.
View Recipe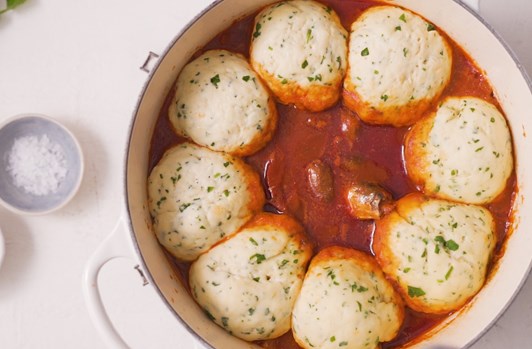 QUICK STEW WITH DUMPLINGS
Not only are we allowing you to enjoy and evening with the capturing flavors of pilchards, we are now providing you a way to go step further and add these pilchards and make them into dumplings. This will take 50 minutes of your time with the rest of the evening to sit and enjoy!
View Recipes