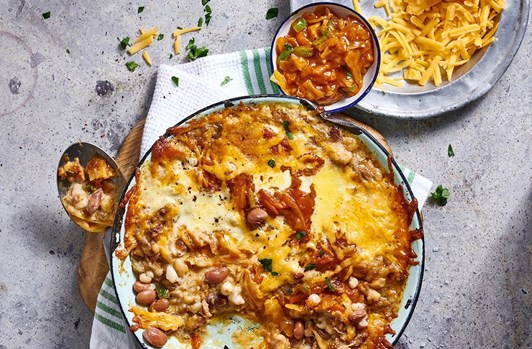 CHAKALAKA SAMP BEAN BAKE
Filled with tuna, mushrooms and Parmesan cheese, our Sweet Potato Bake With Tuna & Veg recipe is ready to be served heated and golden.
View Recipe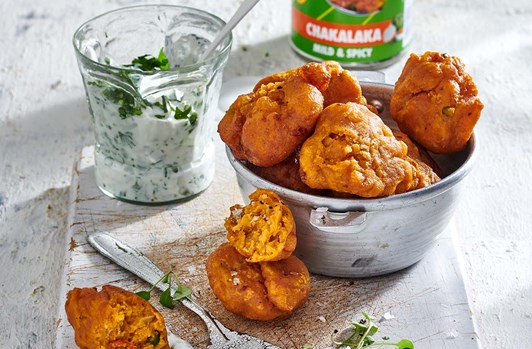 CHAKALAKA CHILLI BITES
This mouthwatering Chakalaka Chilli Bites are full of flavour. Prepare this easy recipe in 3 steps using our Lucky Star Chakalaka Mild & Spicy sauce. Lucky tip: Chop the remaining coriander, then mix it with plain yoghurt and use it as a dip.
View Recipe
LUCKY STAR PILCHARD PIZZA
Serve this delicious Lucky Star Pilchard Pizza recipe topped with melted cheese and pepper. Lucky tip: Mix the tomato pilchard sauce with 2 tablespoons of sweet chilli sauce to use as base sauce.
View recipe