PIE IN MUG
Treat your family with the very first our Pie In Mug recipe, served warm and full of goodness. Prepare this wholesome meal in 7 easy steps.
View Recipe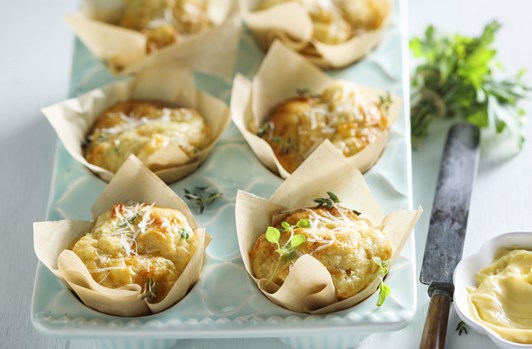 TUNA MELT MUFFINS
Our Tuna Melt Muffins is a deliciously comforting warm tuna and melted cheese savoury, using our Lucky Star Tuna product. Lucky tip: Bake for 20 – 25 minutes, or until a toothpick inserted comes out clean.
View Recipe
BUTTERNUT GOULASH
This goulash is equally delicious with Lucky Star Pilchards in Tomato. Butternut's cousin, the pumpkin, can easily be used in this recipe. Both are family of the gem squash, baby marrow and hubbard squash and are enormously popular today.
View Recipe