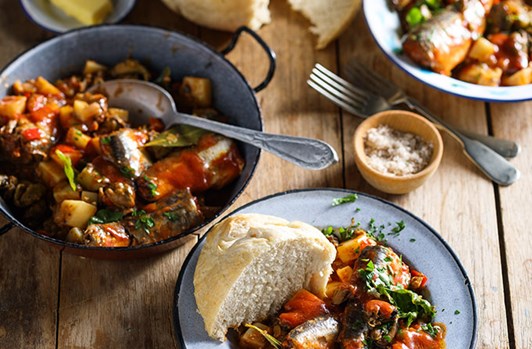 WEST COAST FISH STEW WITH STEAMED BREAD
Our West Coast Fish Stew With Steamed Bread is a family favourite and easy to cook, using our Lucky Star Pilchards and Mussels. Lucky tip: Cook the onions, garlic, ginger, chillies and bay leaves and over a medium heat.
View Recipe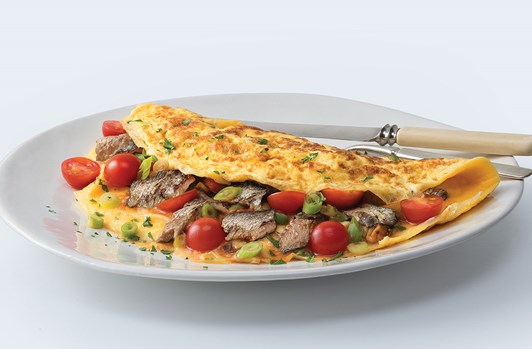 SARDINES & TOMATO BREAKFAST OMELETTE
A simple dish served on a sizzling hot pan is the way to start any meal of the day. Try our Sardines & Tomato Breakfast Omelette recipe in 6 simple steps. Lucky tip: Garnish with chopped parsley and serve warm.
View Recipe
PILCHARD SHAKSHUKA
Turn basic toatsties into Pilchard Shakshuka toasties. Prepare this flavoursome recipe for your family or friends in 30 minutes. Lucky tip: Serve directly from the saucepan and garnish with parsley.
View Recipe