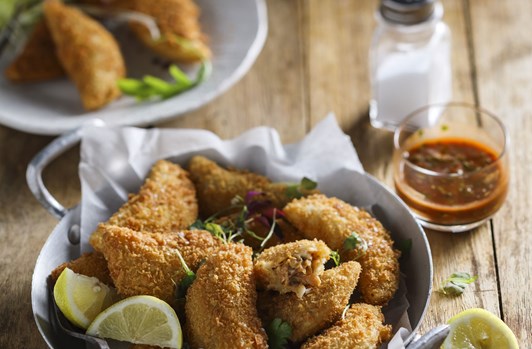 FISH RISSOLES WITH HOT CHILLI DIPPING SAUCE
Easy, light and tasty, our Fish Rissoles recipe is best served with a hot chilli dipping sauce. These rissoles are filled with our Lucky Star Pilchards and cheese, and can be prepared using our simple 10 step method. Lucky tip: Fry the rissoles on medium heat until golden brown on both sides.
View Recipe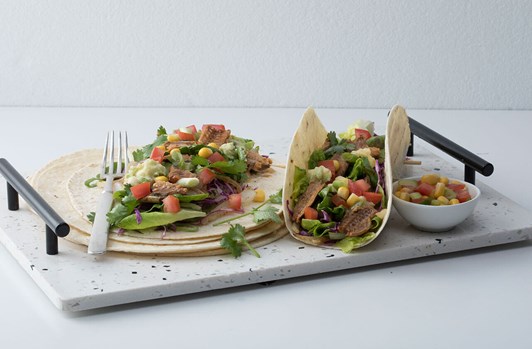 TACOS WITH CORN & TOMATO SALSA
A flavoursome dish that's ready in 30 minutes! Enjoy our Tacos With Corn & Tomato Salsa recipe that serves 10 - 12 guests. Lucky tip: Top with a spoonful of the pilchard mixture and salsa, then garnish with coriander leaves.
View Recipe