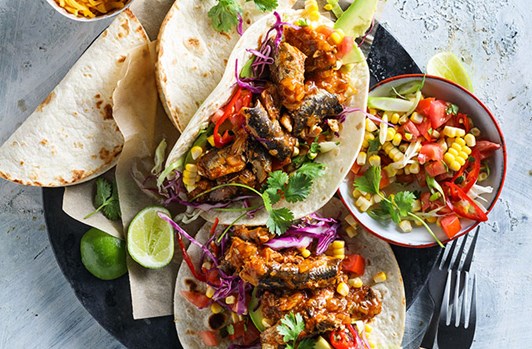 SPICY FISH WITH CORN & TOMATO SALSA
Spicy and flavourful, our Spicy Fish Tacos With Corn & Tomato recipe serves 10 - 12 people and will have your guests swimming back for seconds! Lucky tip: Top each taco with a spoonful of the pilchard mixture and salsa, then garnish with coriander leaves.
View Recipe
PILCHARD SHAKSHUKA
Turn basic toatsties into Pilchard Shakshuka toasties. Prepare this flavoursome recipe for your family or friends in 30 minutes. Lucky tip: Serve directly from the saucepan and garnish with parsley.
View Recipe
BUTTERNUT GOULASH
This goulash is equally delicious with Lucky Star Pilchards in Tomato. Butternut's cousin, the pumpkin, can easily be used in this recipe. Both are family of the gem squash, baby marrow and hubbard squash and are enormously popular today.
View Recipe