PILCHARD CURRY BUNS
Mouth-watering flavours inside a heated bun. Try our Pilchard Curry Buns recipe that serves 6. Lucky tip: Combine the melted butter with the garlic and gently brush over the dough balls, then bake for 30 minutes until golden.
View Recipe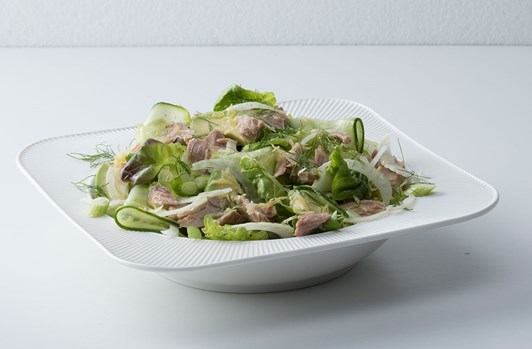 TUNA AVOCADO & FENNEL SALAD
Try our Tuna Avocado & Fennel Salad recipe, filled with protein and fresh flavours. Lucky tip: Drizzle with dressing a few moments before serving.
View Recipe
FISHERMANS PIE
Our Fisherman's Pie recipe makes for the perfect comforting dish that can be prepared in just an hour. Filled with flavours that will have everyone at the table smiling. Lucky tip: Top with the some cheese and grind on a little black pepper, then place in the preheated oven for 35 – 40 minutes.
View Recipe