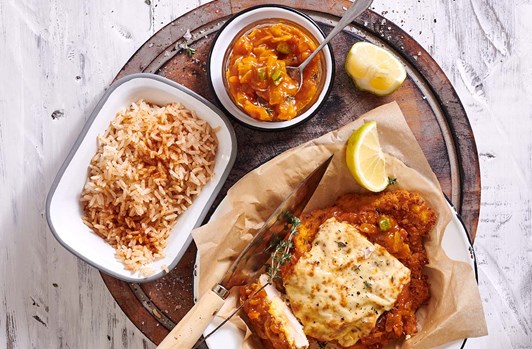 CHICKEN SCHNITZEL WITH CHAKALAKA & MOZZARELLA TOPPING
Let this delicious crunchy Chicken Schnitzel With Chakalaka & Mozzarella Topping recipe satisfy the whole family, topped with Mozzarella cheese. Lucky tip: Serve with spicy rice or potatoes.
View Recipe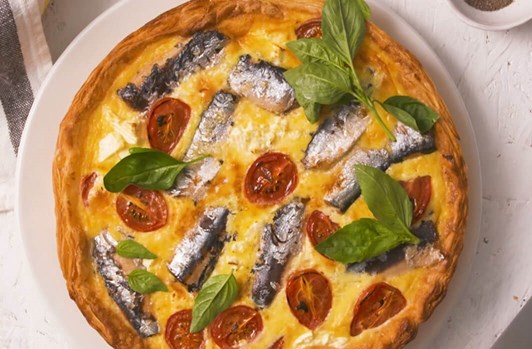 CRISPY PUFF PASTRY QUICHE
Prepare this Crispy Puff Pastry Quiche in 3 easy steps using our Lucky Star Sardines. Lucky tip: Garnish with a handful of fresh basil leaves and serve with a side salad.
View Recipe
TUNA FISH CAKES 3 WAYS
We are giving you 5 ways to reinvent your fish cakes, from fishcake pitas to fishcake burgers. Try our Tuna Fish Cake recipe and prepare either one using these 7 ingredients.
View Recipe