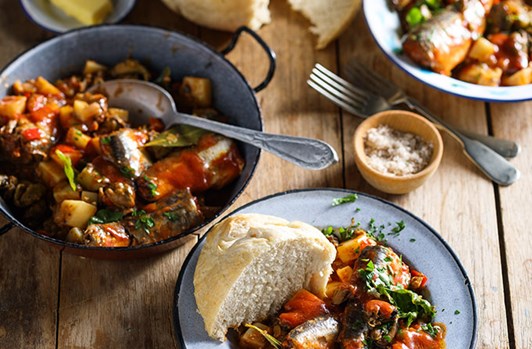 WEST COAST FISH STEW WITH STEAMED BREAD
Our West Coast Fish Stew With Steamed Bread is a family favourite and easy to cook, using our Lucky Star Pilchards and Mussels. Lucky tip: Cook the onions, garlic, ginger, chillies and bay leaves and over a medium heat.
View Recipe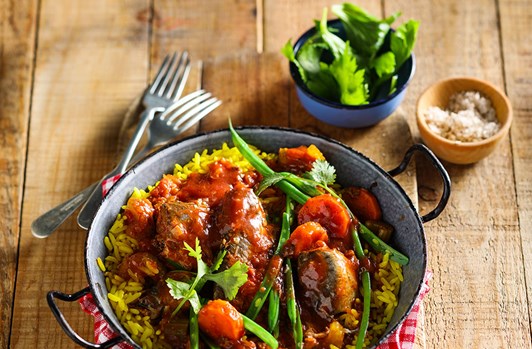 PILCHARD BREDIE WITH YELLOW RICE
A combination of rice and pilchards, filled with so much flavour. Our Pilchard Bredie With Yellow Rice recipe serves 6 guests within less than an hour of preparing. Lucky tip: Add the bredie on the bed of yellow rice and top with celery leaves.
View Recipe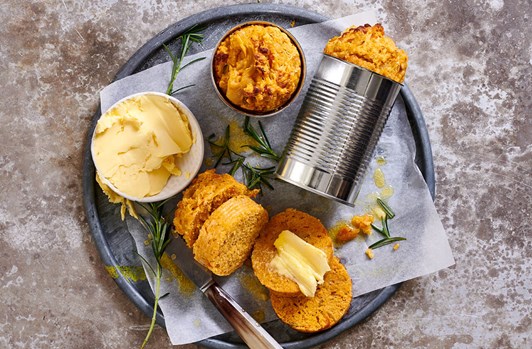 CHAKALAKA BREAD
Prepare our Chakalaka Bread recipe for the family as a delicious side dish or add your favourite spread on it and enjoy it as a lunch treat. Our Chakalaka Bread recipe serves up to 8 people.
View Recipe