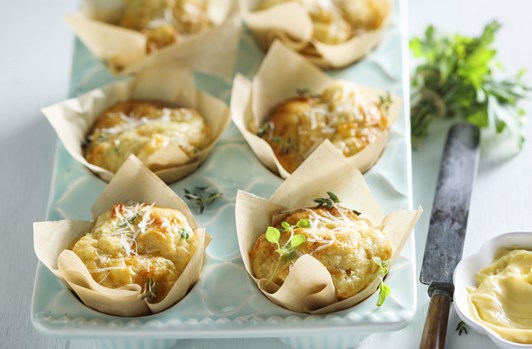 TUNA MELT MUFFINS
Our Tuna Melt Muffins is a deliciously comforting warm tuna and melted cheese savoury, using our Lucky Star Tuna product. Lucky tip: Bake for 20 – 25 minutes, or until a toothpick inserted comes out clean.
View Recipe
PILCHARD CURRY BUNS
Mouth-watering flavours inside a heated bun. Try our Pilchard Curry Buns recipe that serves 6. Lucky tip: Combine the melted butter with the garlic and gently brush over the dough balls, then bake for 30 minutes until golden.
View Recipe
PILCHARD BURGERS WITH CHAKALAKA
Not only do you have the opportunity to make the famous Lucky Star burger, you get to show off with your guests by using our new Chakalaka sauce! This recipe is certainly not one to be missed!
View Recipe