PILCHARD & BEAN WRAP
Wraps make for the perfect lunch option, and its easy to make! Our Pilchard & Bean Wrap is filled with pilchards and beans. Lucky tip: Dollop cottage cheese on the wraps.
View Recipe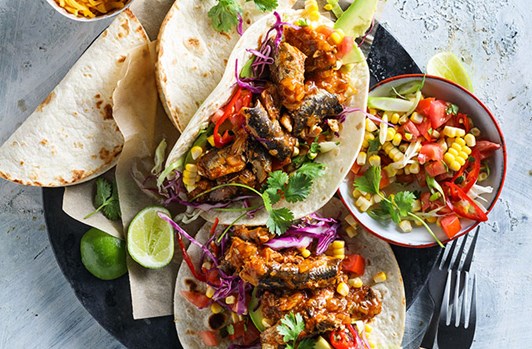 SPICY FISH WITH CORN & TOMATO SALSA
Spicy and flavourful, our Spicy Fish Tacos With Corn & Tomato recipe serves 10 - 12 people and will have your guests swimming back for seconds! Lucky tip: Top each taco with a spoonful of the pilchard mixture and salsa, then garnish with coriander leaves.
View Recipe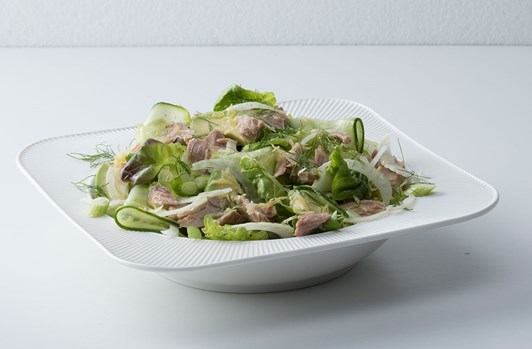 TUNA AVOCADO & FENNEL SALAD
Try our Tuna Avocado & Fennel Salad recipe, filled with protein and fresh flavours. Lucky tip: Drizzle with dressing a few moments before serving.
View Recipe