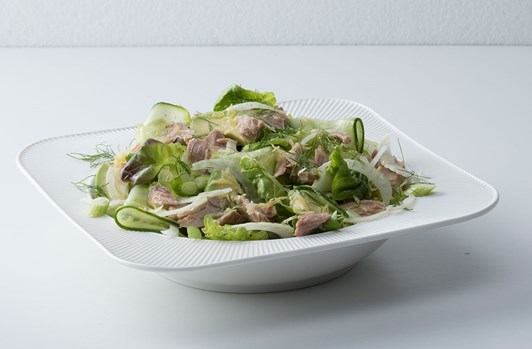 TUNA AVOCADO & FENNEL SALAD
Try our Tuna Avocado & Fennel Salad recipe, filled with protein and fresh flavours. Lucky tip: Drizzle with dressing a few moments before serving.
View Recipe
BAKED FISH SOSATIES WITH PAPRIKA POTATO WEDGES
Looking for a new sosatie recipe? Serving you our Baked Fish Sosaties With Paprika Potatoe Wedges that's easy to make in 9 simple steps. Lucky tip: Finish off under a hot oven grill and brown for 2 – 3 minutes.
View Recipe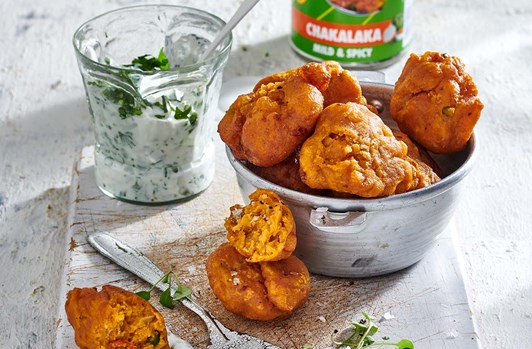 CHAKALAKA CHILLI BITES
This mouthwatering Chakalaka Chilli Bites are full of flavour. Prepare this easy recipe in 3 steps using our Lucky Star Chakalaka Mild & Spicy sauce. Lucky tip: Chop the remaining coriander, then mix it with plain yoghurt and use it as a dip.
View Recipe