PIE IN MUG
Treat your family with the very first our Pie In Mug recipe, served warm and full of goodness. Prepare this wholesome meal in 7 easy steps.
View Recipe
FISH FRIKKADELS PAP SOUS
A proudly South African dish; our Fish Frikkels, served with pap and sous. Lucky tip: Mix together the pilchards, egg, oats, garlic flakes, spice and sauce until well combined.
View Recipe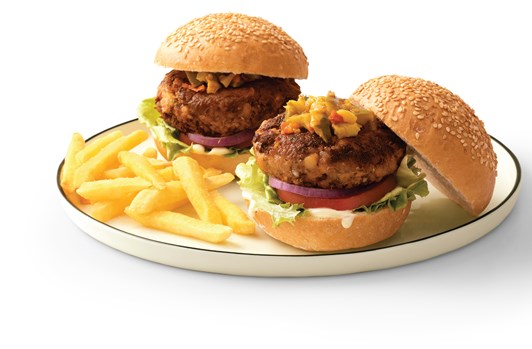 CLASSIC PILCHARDS BURGER WITH ATCHAR
As your team fights to victory enjoy our First Classic Pilchard Burger recipe. Lucky tip: Serve with any chips or crisps.
View Recipe