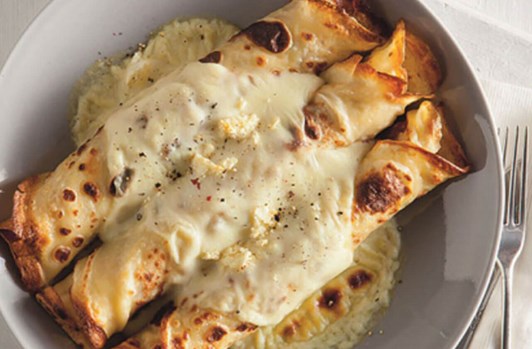 SARDINE PANCAKE BAKE
This dish also works perfectly with Lucky Star Tuna. This is a lengthy recipe, but promises an amazing outcome that will become a firm family favourite.
View Recipe
PILCHARD STUFFED CABBAGE ROLL BAKE
Try our Pilchard-Stuffed Cabbage Roll Bake recipe that serves 8 and made with our Lucky Star Pilchards in Tomato Sauce. Lucky tip: Bake in the oven for 20 – 25 minutes and finish under the grill for 2 minutes to brown the crumb layer.
View Recipe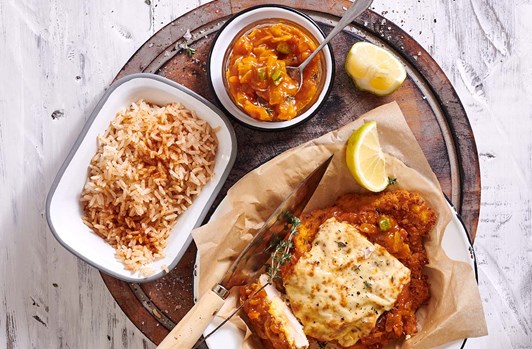 CHICKEN SCHNITZEL WITH CHAKALAKA & MOZZARELLA TOPPING
Let this delicious crunchy Chicken Schnitzel With Chakalaka & Mozzarella Topping recipe satisfy the whole family, topped with Mozzarella cheese. Lucky tip: Serve with spicy rice or potatoes.
View Recipe