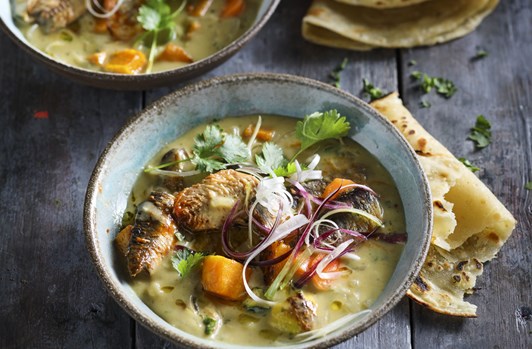 COCONUT FISH CURRY SOUP WITH ROTI
Served with roti and garnished with coriander, our Coconut Fish Curry Soup recipe can be cooked in 30 minutes, using our Lucky Star Pilchards in Hot Chilli Sauce and baby vegetables. Lucky tip: Tear the warmed roti or flatbread into pieces for dipping into the soup.
View Recipe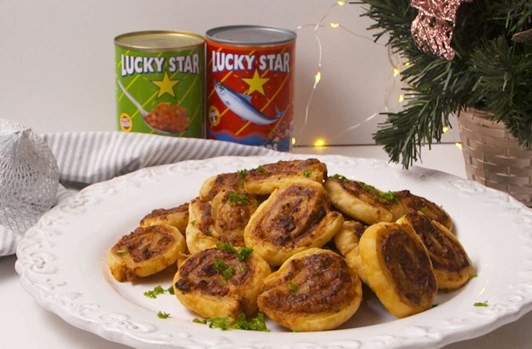 Cheesy Pilchard & Chakalaka Pastries served 2 ways
Shredded pilchards with the Lucky Star Chakalaka Mild & Spicy, grated cheddar cheese and mayonnaise. Serve with salt and pepper to taste.
View Recipe
LUCKY STAR PILCHARD & NOODLE SALAD
Make all of your noodle-lovers smile with our Lucky Star Pilchard & Noodle Salad recipe, using the Lucky Star Pilchards in Chilli Sauce. Lucky tip: Mix mayonnaise, plain yoghurt and finely chopped parsley together and pour it over the dish.
View Recipe