LUCKY STAR PILCHARD & NOODLE SALAD
Make all of your noodle-lovers smile with our Lucky Star Pilchard & Noodle Salad recipe, using the Lucky Star Pilchards in Chilli Sauce. Lucky tip: Mix mayonnaise, plain yoghurt and finely chopped parsley together and pour it over the dish.
View Recipe
Seafood Pot
Our Seafood Pot recipe makes for a quick and warming supper meal. Using our Lucky Star Pilchards and Smoked Mussels, and pepper to add to the taste, you can cook this meal in 30 minutes. Lucky tip: Garnish with a sprinkling of chopped parsley and serve with crusty bread.
View Recipe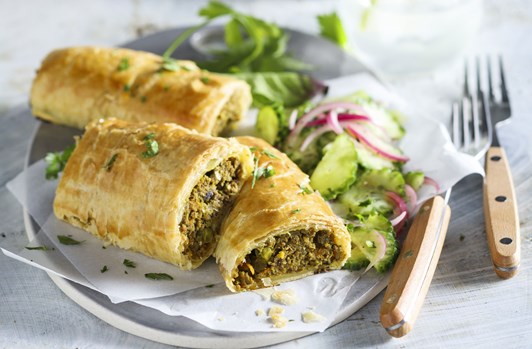 CURRIED FISH PIES WITH PICKLED CUCUMBER SALAD
Our Curried Fish Pies recipe is the ideal savory dish to be enjoyed with family and friends, with a pickled cucumber salad to top it off. Lucky tip: Bake the pastry until crisp and golden (30 - 35 minutes).
View Recipe