Seafood Pot
Our Seafood Pot recipe makes for a quick and warming supper meal. Using our Lucky Star Pilchards and Smoked Mussels, and pepper to add to the taste, you can cook this meal in 30 minutes. Lucky tip: Garnish with a sprinkling of chopped parsley and serve with crusty bread.
View Recipe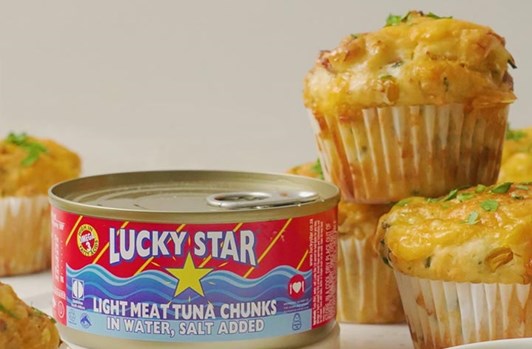 cheesy tuna & corn muffins
This cheesy tuna corn muffins is the perfect lunchbox treat. Simply add in one can of tuna meat chunks and you'll have tasty cheesy muffins! Lucky Tip: Freeze any leftover muffins for up to 3 months!
View Recipe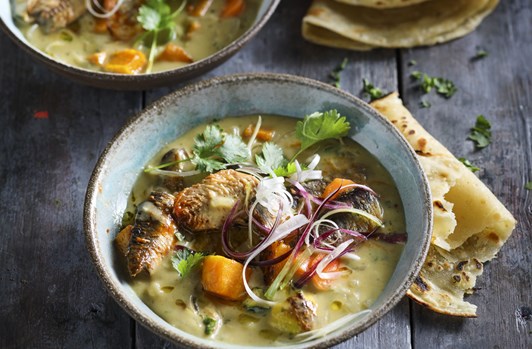 COCONUT FISH CURRY SOUP WITH ROTI
Served with roti and garnished with coriander, our Coconut Fish Curry Soup recipe can be cooked in 30 minutes, using our Lucky Star Pilchards in Hot Chilli Sauce and baby vegetables. Lucky tip: Tear the warmed roti or flatbread into pieces for dipping into the soup.
View Recipe