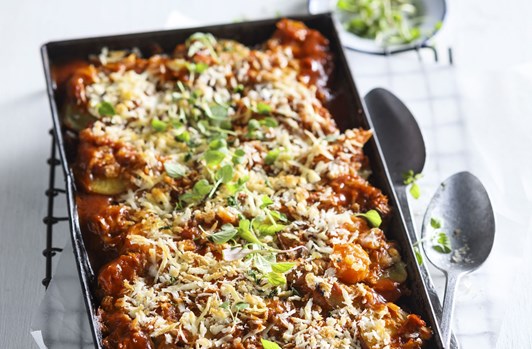 SWEET POTATO BAKE WITH TUNA VEG
Filled with tuna, mushrooms and Parmesan cheese, our Sweet Potato Bake With Tuna & Veg recipe is ready to be served heated and golden. Lucky tip: Place in the oven for 10 – 15 minutes, and then garnish with the rosemary.
View Recipe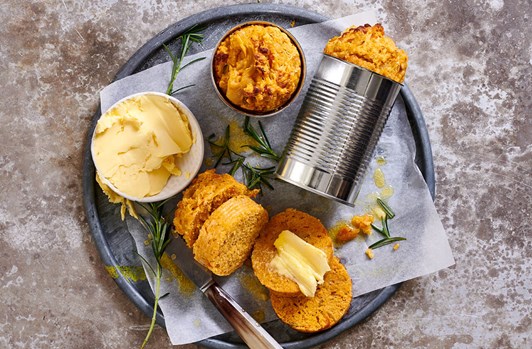 CHAKALAKA BREAD
Prepare our Chakalaka Bread recipe for the family as a delicious side dish or add your favourite spread on it and enjoy it as a lunch treat. Our Chakalaka Bread recipe serves up to 8 people.
View Recipe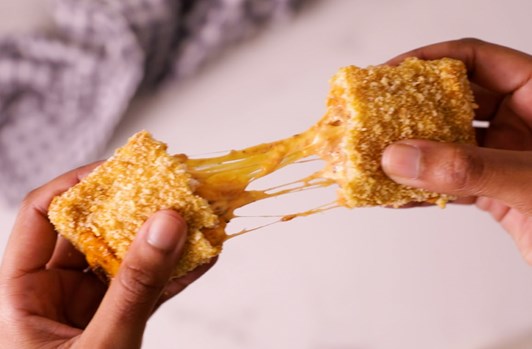 crumbed cheesy pilchard pockets
In the mood for a quick treat? These Crumbed Cheesy Pilchard pockets are quick, easy and fun with a generous helping of Lucky Star Pilchards for a pop of traditional flavour. Lucky Tip: use a fork to seal the edges.
View Recipe