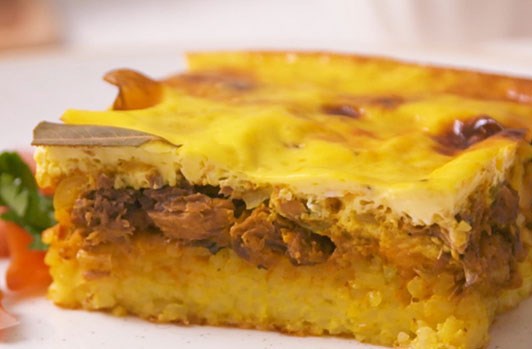 PILCHARD BOBOTIE BAKE
Serve them with a taste of home by trying this twist on a traditional favorite with our Pilchard Bobotie Bake recipe. Lucky tip: Serve the dish with chutney and sambal.
View Recipe
BUTTERNUT GOULASH
This goulash is equally delicious with Lucky Star Pilchards in Tomato. Butternut's cousin, the pumpkin, can easily be used in this recipe. Both are family of the gem squash, baby marrow and hubbard squash and are enormously popular today.
View Recipe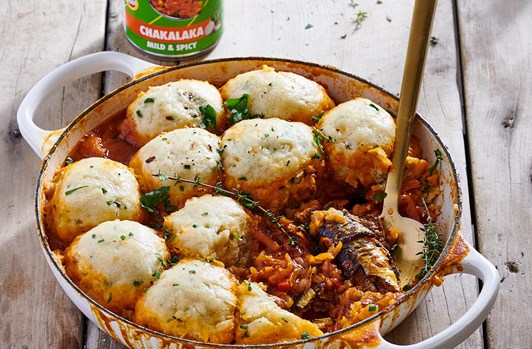 PILCHARD STEW WITH CHALALAKA DUMPLINGS
Prepare it as a main dish or side dish in 5 easy steps; our Pilchard Stew with Chakalaka Dumplings is filled with flavour. Lucky tip: This recipe is perfect for a date for 2.
View Recipe