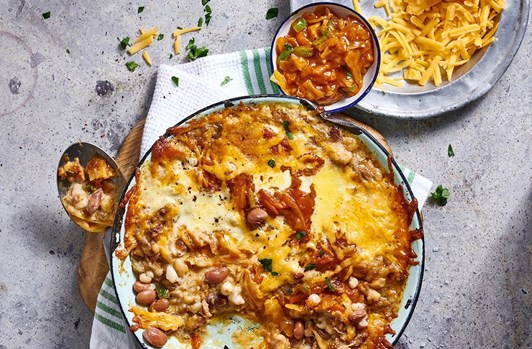 CHAKALAKA SAMP BEAN BAKE
Filled with tuna, mushrooms and Parmesan cheese, our Sweet Potato Bake With Tuna & Veg recipe is ready to be served heated and golden.
View Recipe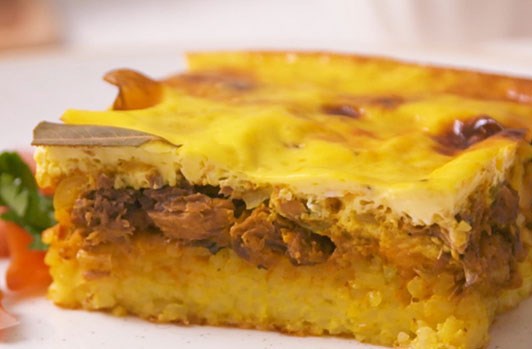 PILCHARD BOBOTIE BAKE
Serve them with a taste of home by trying this twist on a traditional favorite with our Pilchard Bobotie Bake recipe. Lucky tip: Serve the dish with chutney and sambal.
View Recipe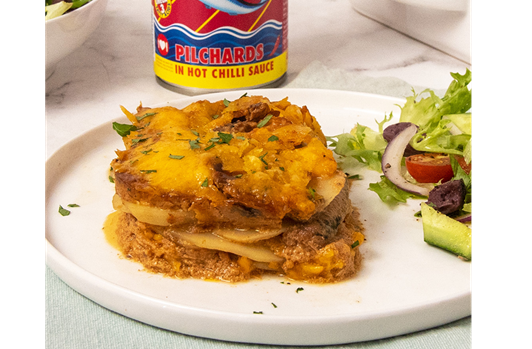 Creamy Fish Potato Bake
Prepare a Creamy Fish Potato Bake with our Lucky Star Pilchards with Hot Chilli sauce for a dinner served in style. Simply garnish with parsley and serve warm! Lucky Tip: Finish with the pilchard mixture as the final layer.
View Recipe