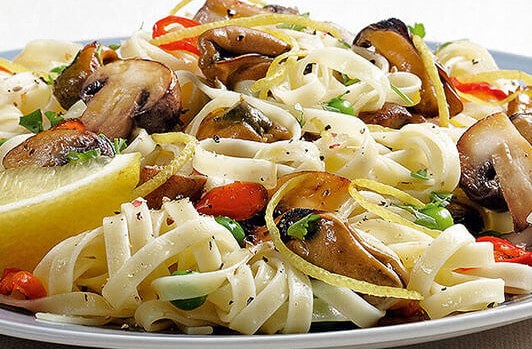 PASTA WITH CREAMY SMOKED MUSSELS
Mussels have been cultivated for almost 800 years in Europe, and have been used as a food source for more than 20,000 years.
View Recipe
PILCHARD & BEAN WRAP
Wraps make for the perfect lunch option, and its easy to make! Our Pilchard & Bean Wrap is filled with pilchards and beans. Lucky tip: Dollop cottage cheese on the wraps.
View Recipe
TUNA PHYLLO SAMOOSAS WITH CUCUMBER RAITA
Our Tuna Phyllo Samoosas With Cucumba Raita recipe makes for the ideal side dish. Stuffed with fetta cheese and our Lucky Star Tuna, you can prepare this dish in 7 easy steps. Lucky tip: Brush with butter and sprinkle with sesame seeds, then bake for 15 – 20 minutes until golden.
View Recipe