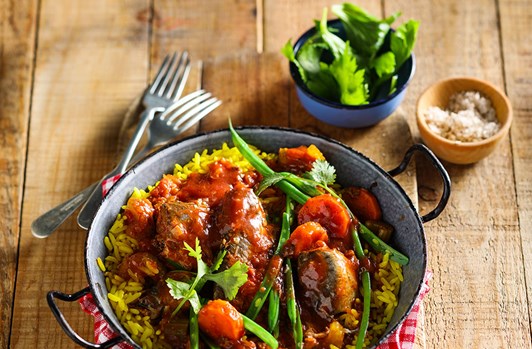 PILCHARD BREDIE WITH YELLOW RICE
A combination of rice and pilchards, filled with so much flavour. Our Pilchard Bredie With Yellow Rice recipe serves 6 guests within less than an hour of preparing. Lucky tip: Add the bredie on the bed of yellow rice and top with celery leaves.
View Recipe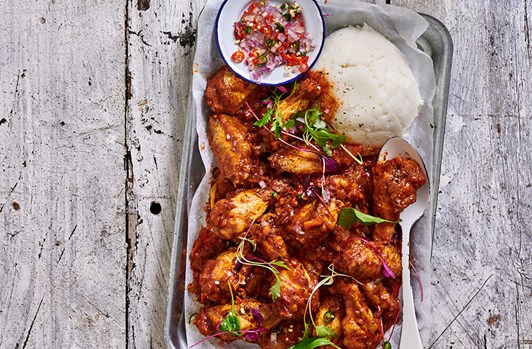 FRIED CHAKALAKA CHICKEN WINGS
This tasty Fried Chakalaka Chicken Wings recipe makes for the ideal side dish at the dinner table. Prepare in 3 easy steps and serve 6 to 8 people. Lucky tip: Serve this delicious dish with any starch of your choice.
View Recipe
CHAKALAKA POTATO BAKE
Our flavourful Chakalaka Potato Bake recipe is the perfect accompaniment to a braai. Prepare this dish in 5 simple steps. Lucky tip: Make sure that the potatoes are soft, creamy and golden brown.
View Recipe