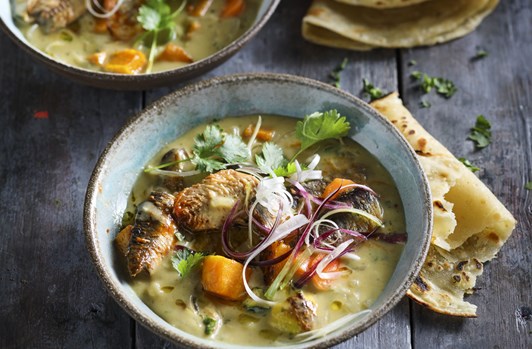 COCONUT FISH CURRY SOUP WITH ROTI
Served with roti and garnished with coriander, our Coconut Fish Curry Soup recipe can be cooked in 30 minutes, using our Lucky Star Pilchards in Hot Chilli Sauce and baby vegetables. Lucky tip: Tear the warmed roti or flatbread into pieces for dipping into the soup.
View Recipe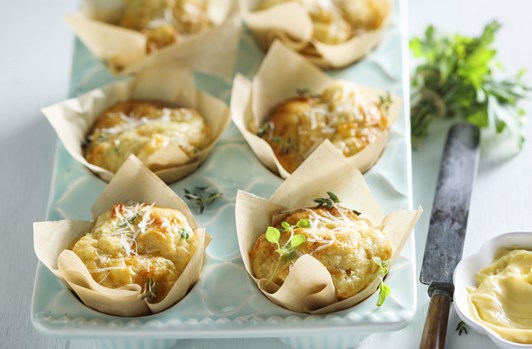 TUNA MELT MUFFINS
Our Tuna Melt Muffins is a deliciously comforting warm tuna and melted cheese savoury, using our Lucky Star Tuna product. Lucky tip: Bake for 20 – 25 minutes, or until a toothpick inserted comes out clean.
View Recipe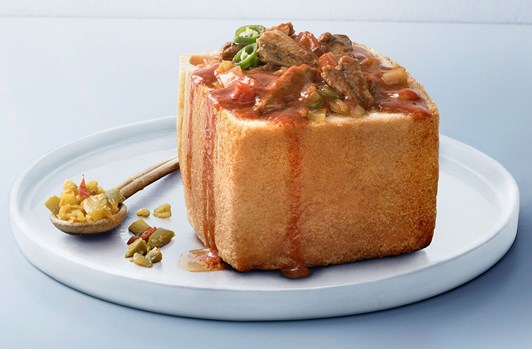 SPICY PILCHARD BUNNY CHOW
Add the spice to your usual bunny chow by trying our Spicy Pilchard Bunny Chow recipe. Lucky tip: Top with a dollop of plain yoghurt, sprinkle over some fresh coriander and serve alongside sambals.
View Recipe