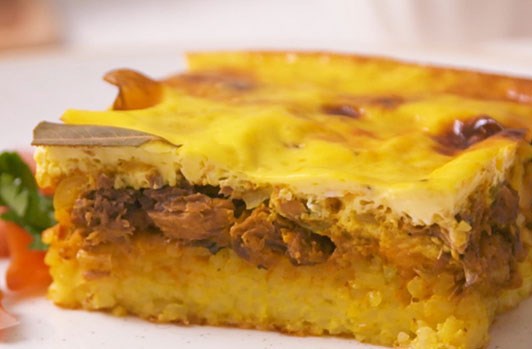 PILCHARD BOBOTIE BAKE
Serve them with a taste of home by trying this twist on a traditional favorite with our Pilchard Bobotie Bake recipe. Lucky tip: Serve the dish with chutney and sambal.
View Recipe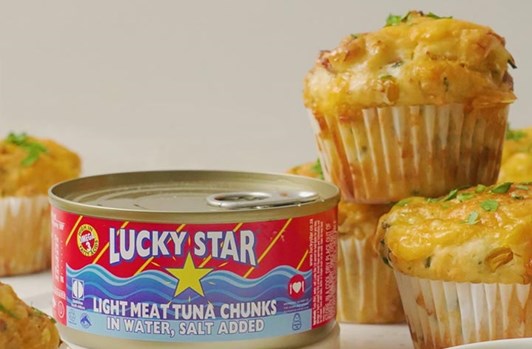 cheesy tuna & corn muffins
This cheesy tuna corn muffins is the perfect lunchbox treat. Simply add in one can of tuna meat chunks and you'll have tasty cheesy muffins! Lucky Tip: Freeze any leftover muffins for up to 3 months!
View Recipe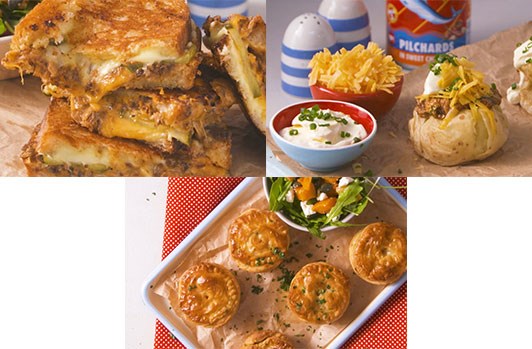 PILCHARD MAYO 3 WAYS
Showing you 3 ways to whip up your tasty Pilchard Mayo recipe using our Lucky Star Pilchards in Sweet Chilli Sauce product. It's the taste from home.
View Recipe