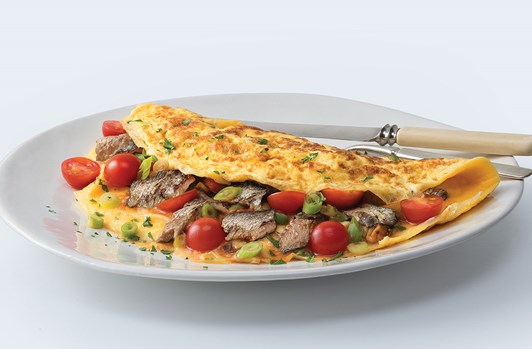 SARDINES & TOMATO BREAKFAST OMELETTE
A simple dish served on a sizzling hot pan is the way to start any meal of the day. Try our Sardines & Tomato Breakfast Omelette recipe in 6 simple steps. Lucky tip: Garnish with chopped parsley and serve warm.
View Recipe
Seafood Pot
Our Seafood Pot recipe makes for a quick and warming supper meal. Using our Lucky Star Pilchards and Smoked Mussels, and pepper to add to the taste, you can cook this meal in 30 minutes. Lucky tip: Garnish with a sprinkling of chopped parsley and serve with crusty bread.
View Recipe
KASI-STYLE CHAKALAKA SALAD
Need a new salad recipe? Try this yummy Kasi-Style Chakalaka Salad recipe in 4 simple steps. Lucky tip: Season the salad with salt and pepper, and serve hot or cold as a side dish.
View Recipe