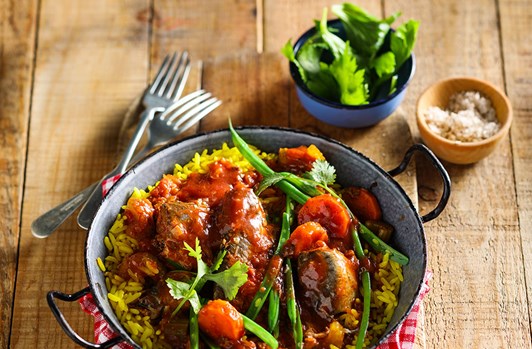 PILCHARD BREDIE WITH YELLOW RICE
A combination of rice and pilchards, filled with so much flavour. Our Pilchard Bredie With Yellow Rice recipe serves 6 guests within less than an hour of preparing. Lucky tip: Add the bredie on the bed of yellow rice and top with celery leaves.
View Recipe
BUTTERNUT GOULASH
This goulash is equally delicious with Lucky Star Pilchards in Tomato. Butternut's cousin, the pumpkin, can easily be used in this recipe. Both are family of the gem squash, baby marrow and hubbard squash and are enormously popular today.
View Recipe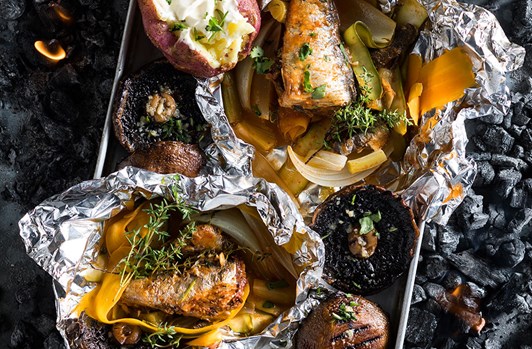 FISH PARCELS ON THE BRAAI
Add flavour to your braai by preparing this mouth-watering Fish Parcels On The Braai recipe using our Lucky Star Pilchards in Hot Chilli Sauce product. Lucky tip: Place the foil parcels gently on the braai grid for 20 – 25 minutes.
View Recipe