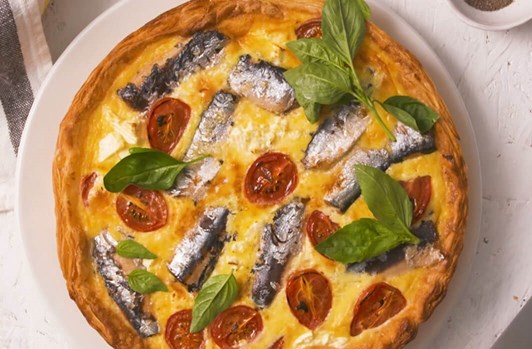 CRISPY PUFF PASTRY QUICHE
Prepare this Crispy Puff Pastry Quiche in 3 easy steps using our Lucky Star Sardines. Lucky tip: Garnish with a handful of fresh basil leaves and serve with a side salad.
View Recipe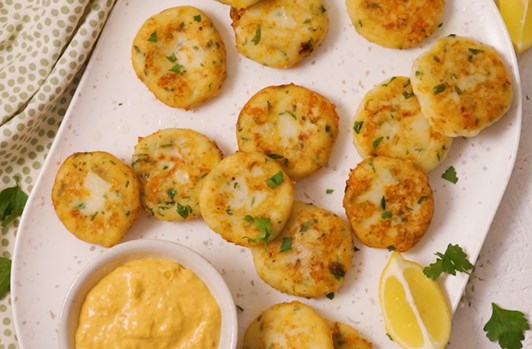 Pilchard-Stuffed Potato Patties
Pilchard-Stuffed Potato Patties
View Recipe
BAKED FISH SOSATIES WITH PAPRIKA POTATO WEDGES
Looking for a new sosatie recipe? Serving you our Baked Fish Sosaties With Paprika Potatoe Wedges that's easy to make in 9 simple steps. Lucky tip: Finish off under a hot oven grill and brown for 2 – 3 minutes.
View Recipe