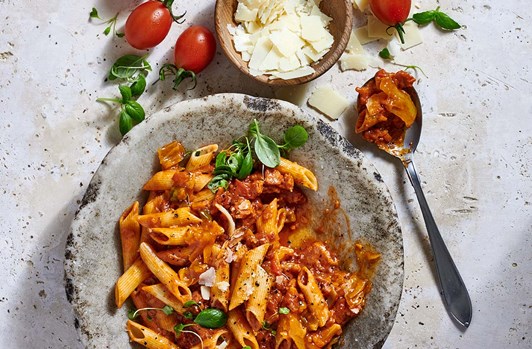 CHAKALAKA CREAMY PASTA
Add some Chakalaka to your usual pasta by trying our Chakalaka Creamy Pasta recipe. Serve it with a sprinkle of fresh basil and parmeasan cheese.
View Recipe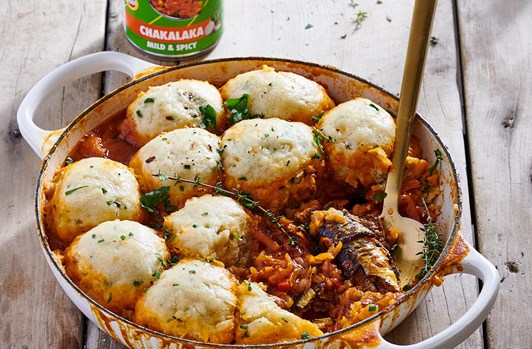 PILCHARD STEW WITH CHALALAKA DUMPLINGS
Prepare it as a main dish or side dish in 5 easy steps; our Pilchard Stew with Chakalaka Dumplings is filled with flavour. Lucky tip: This recipe is perfect for a date for 2.
View Recipe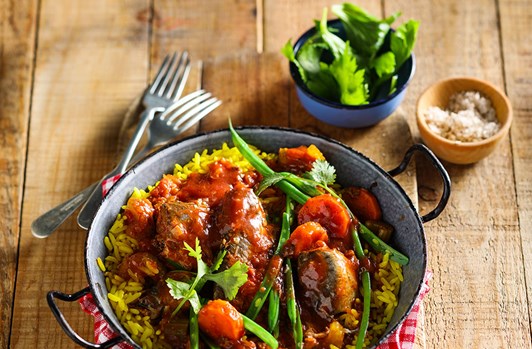 PILCHARD BREDIE WITH YELLOW RICE
A combination of rice and pilchards, filled with so much flavour. Our Pilchard Bredie With Yellow Rice recipe serves 6 guests within less than an hour of preparing. Lucky tip: Add the bredie on the bed of yellow rice and top with celery leaves.
View Recipe