Seafood Pot
Our Seafood Pot recipe makes for a quick and warming supper meal. Using our Lucky Star Pilchards and Smoked Mussels, and pepper to add to the taste, you can cook this meal in 30 minutes. Lucky tip: Garnish with a sprinkling of chopped parsley and serve with crusty bread.
View Recipe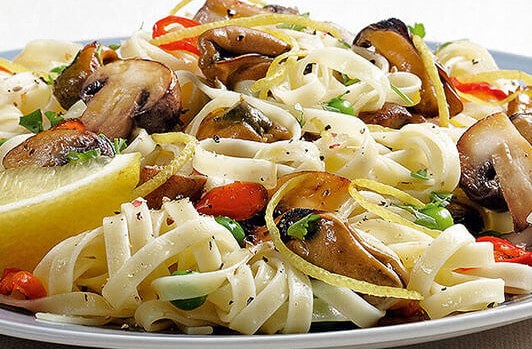 PASTA WITH CREAMY SMOKED MUSSELS
Mussels have been cultivated for almost 800 years in Europe, and have been used as a food source for more than 20,000 years.
View Recipe
CHAKALAKA POTATO BAKE
Our flavourful Chakalaka Potato Bake recipe is the perfect accompaniment to a braai. Prepare this dish in 5 simple steps. Lucky tip: Make sure that the potatoes are soft, creamy and golden brown.
View Recipe