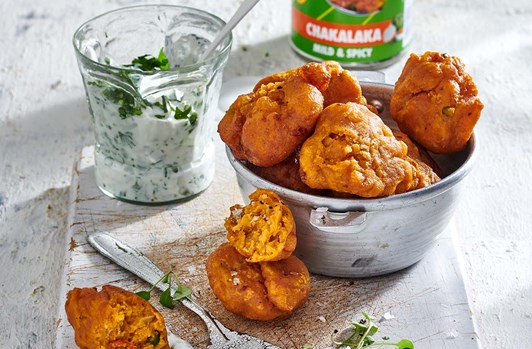 CHAKALAKA CHILLI BITES
This mouthwatering Chakalaka Chilli Bites are full of flavour. Prepare this easy recipe in 3 steps using our Lucky Star Chakalaka Mild & Spicy sauce. Lucky tip: Chop the remaining coriander, then mix it with plain yoghurt and use it as a dip.
View Recipe
FISH FRIKKADELS PAP SOUS
A proudly South African dish; our Fish Frikkels, served with pap and sous. Lucky tip: Mix together the pilchards, egg, oats, garlic flakes, spice and sauce until well combined.
View Recipe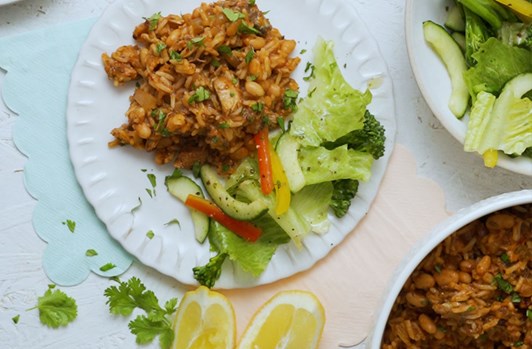 twice-as-nice spiced rice
Now you can enjoy twice the great taste of this Twice-As-Nice Spiced Rice using our Lucky Star Pilchards and Baked Beans. It's sure to be a crowd-pleaser at your next occasion. Lucky Tip: Squeeze over a lemon wedge for extra flavour and ENJOY!
View Recipe