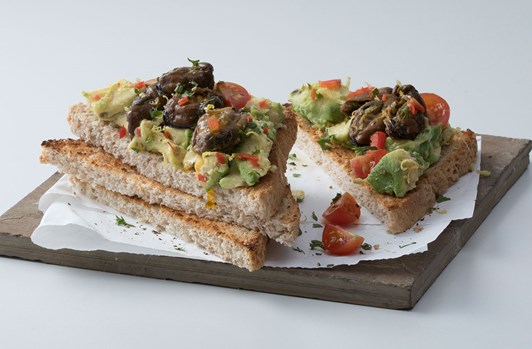 SMOKED MUSSELS ON AVO TOAST
Satisfy all with our Smoked Mussels on toast recipe topped with avocado, fresh parsley and cherry tomatoes. Lucky tip: Garnish with fine red chillies.
View Recipe
TUNA FISH CAKES 3 WAYS
We are giving you 5 ways to reinvent your fish cakes, from fishcake pitas to fishcake burgers. Try our Tuna Fish Cake recipe and prepare either one using these 7 ingredients.
View Recipe
KASI-STYLE CHAKALAKA SALAD
Need a new salad recipe? Try this yummy Kasi-Style Chakalaka Salad recipe in 4 simple steps. Lucky tip: Season the salad with salt and pepper, and serve hot or cold as a side dish.
View Recipe