PILCHARD LASAGNE ROLL UP BAKE
Satisfy your family and give your friends a taste of home with our Pilchard Lasagne Roll-Up Bake recipe. Lucky tip: Sprinkle over some grated cheese and bake in the oven for 30 - 35 minutes, and serve alongside a fresh green salad once done.
View Recipe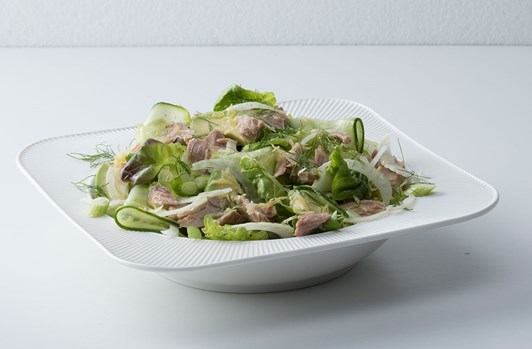 TUNA AVOCADO & FENNEL SALAD
Try our Tuna Avocado & Fennel Salad recipe, filled with protein and fresh flavours. Lucky tip: Drizzle with dressing a few moments before serving.
View Recipe
CHAKALAKA JOLLOF RICE
Enjoy our tasty Chakalaka Jollof Rice meal using our Lucky Star Chakalaka Mild & Spicy sauce, seasoned with salt and pepper.
View Recipe