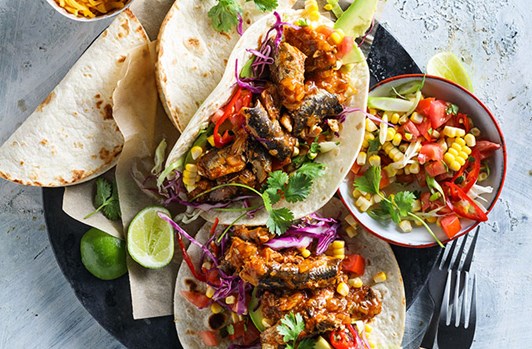 SPICY FISH WITH CORN & TOMATO SALSA
Spicy and flavourful, our Spicy Fish Tacos With Corn & Tomato recipe serves 10 - 12 people and will have your guests swimming back for seconds! Lucky tip: Top each taco with a spoonful of the pilchard mixture and salsa, then garnish with coriander leaves.
View Recipe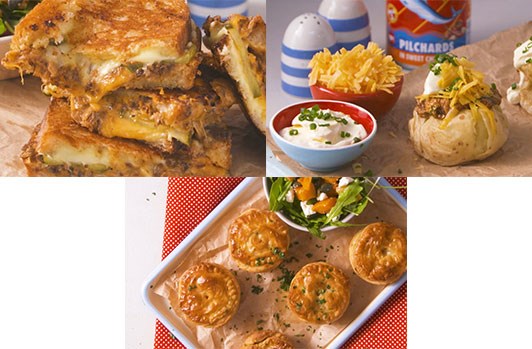 PILCHARD MAYO 3 WAYS
Showing you 3 ways to whip up your tasty Pilchard Mayo recipe using our Lucky Star Pilchards in Sweet Chilli Sauce product. It's the taste from home.
View Recipe
CHAKALAKA POTATO BAKE
Our flavourful Chakalaka Potato Bake recipe is the perfect accompaniment to a braai. Prepare this dish in 5 simple steps. Lucky tip: Make sure that the potatoes are soft, creamy and golden brown.
View Recipe