SPICY PAELLA
With 6 easy steps to prepare, try our version of the traditional paella dish; the Spicy Paella. Lucky tip: Adjust the seasoning by adding a little salt and pepper, and garnish with parsley.
View Recipe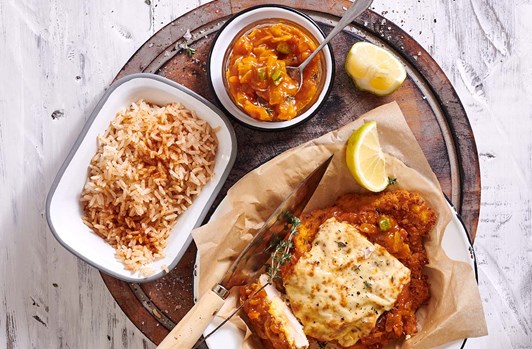 CHICKEN SCHNITZEL WITH CHAKALAKA & MOZZARELLA TOPPING
Let this delicious crunchy Chicken Schnitzel With Chakalaka & Mozzarella Topping recipe satisfy the whole family, topped with Mozzarella cheese. Lucky tip: Serve with spicy rice or potatoes.
View Recipe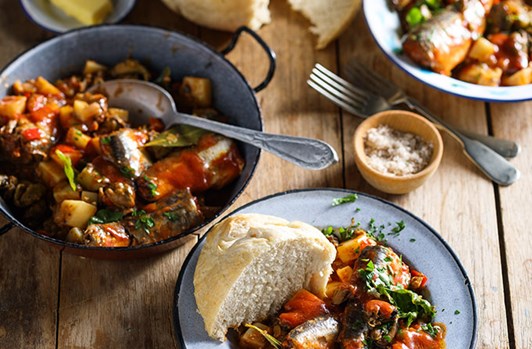 WEST COAST FISH STEW WITH STEAMED BREAD
Our West Coast Fish Stew With Steamed Bread is a family favourite and easy to cook, using our Lucky Star Pilchards and Mussels. Lucky tip: Cook the onions, garlic, ginger, chillies and bay leaves and over a medium heat.
View Recipe