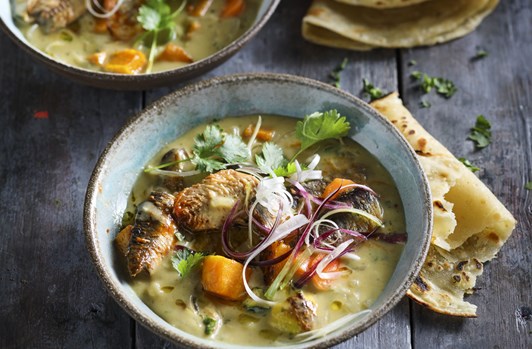 COCONUT FISH CURRY SOUP WITH ROTI
Served with roti and garnished with coriander, our Coconut Fish Curry Soup recipe can be cooked in 30 minutes, using our Lucky Star Pilchards in Hot Chilli Sauce and baby vegetables. Lucky tip: Tear the warmed roti or flatbread into pieces for dipping into the soup.
View Recipe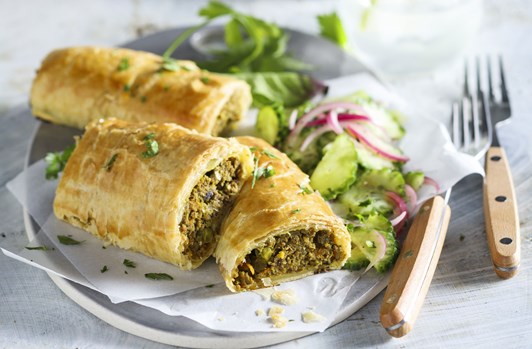 CURRIED FISH PIES WITH PICKLED CUCUMBER SALAD
Our Curried Fish Pies recipe is the ideal savory dish to be enjoyed with family and friends, with a pickled cucumber salad to top it off. Lucky tip: Bake the pastry until crisp and golden (30 - 35 minutes).
View Recipe
LUCKY STAR PILCHARD PIZZA
Serve this delicious Lucky Star Pilchard Pizza recipe topped with melted cheese and pepper. Lucky tip: Mix the tomato pilchard sauce with 2 tablespoons of sweet chilli sauce to use as base sauce.
View recipe